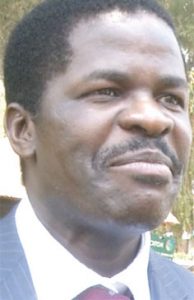 Industry for caution on free-trade area
By Chimwemwe Mangazi:
Private sector players have said the government should exercise caution before ratifying the Tripartite Free Trade Agreement (TFTA)
TFTA is a proposed African free trade agreement between the Common Market for Eastern and Southern Africa (Comesa), Southern African Development Community (Sadc) and East African Community.
For it to come into force, the agreement would require to be ratified by at least 14 member states but, only four—Kenya, Egypt, Uganda and South Africa — have ratified it.
Speaking during a stakeholders meeting in Lilongwe, Malawi Confederation of Chambers of Commerce and Industry Chief Executive Officer, Chancellor Kaferapanjira, said Malawi should first build capacity of its private sector to become competitive.
In his presentation titled 'Market Opportunities and Challenges of the Comesa- Sadc-EAC Tripartite Free Trade Area', Kaferapanjira said Malawi needed to take its time on the deal for fear of becoming a dumping ground.
"We should not leave under the false illusion that market forces would automatically deliver on their own without necessary interventions.

"Countries that have benefitted from larger markets have paid special attention to building competitiveness of their own industries. We have to do the same," Kaferapanjira said.
He said Malawi needed a systematic and unconventional gameplan that would justify joining the TFTA.
Director of Trade in the Ministry of Trade, Industry and Tourism, Christina Chatima, said Malawi is not in a hurry to ratify the pact.
He said the government would continue engaging stakeholders on the matter.
"We are undertaking consultations at national level and there are indications that negotiations have not yet been concluded," Chatima said.
Comesa Director of Trade and Customs Division, Francis Mangeni, said Comesa was optimistic that the TFTA would come into force soon despite taking longer than expected.
The TFTA would help creating a single market for goods and services, with free movement of business persons and investments.
It would also expand intra African trade through harmonisation and coordination of trade liberalisation and facilitation regimes and instruments across Africa.
Latest posts by Vanessa Banda
(see all)