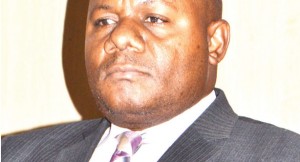 Industry told to look beyond government
The private sector has been asked to cast its net wider in terms of business and not only rely on business provided by the government.
Bankers Association of Malawi (BAM) president Misheck Esau said in an interview companies in the private sector that rely on the government as their major customer should adjust their businesses to make the private sector their major customer.
"A diversified business is better than a business that relies on one customer. When the government talks about belt tightening they know what they are talking about. Serious adjustments need to be done in the private sector," said Esau.
He said the danger is that when the government does not give out the business to private companies, companies start retrenching staff and eventually close.
Esau said there is still room for people to start rebuilding their businesses around what goes on in the private sector itself.
Another economist, who asked for anonymity, said it is time for Malawians to change their mind set and start creating jobs.
He said Malawians should move from white collar jobs and start businesses that will in turn employ others.
The economist cited the example of the doctors and nurses that are pushing the government to employ them, when the government had communicated that it does not have money.
"As Malawians we need to change our mindset. We need to start creating jobs and not only rely on the government to employ us.
"The best option for the 51 doctors and nurses that are demanding to be employed by the government is to come together and open up clinics or search for employment within the private sector," said the economist
(Visited 24 times, 24 visits today)
Latest posts by Vanessa Banda
(see all)