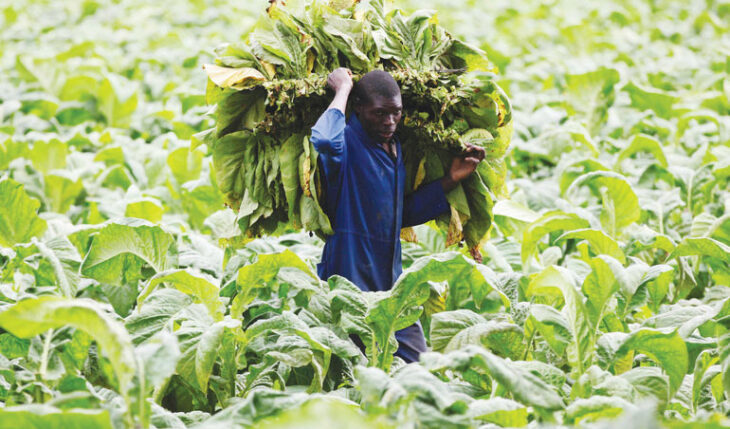 Industry volatility worries leaf producers, experts
Joseph Chidanti Malunga
Key players in the tobacco supply chain are bothered with how volatile the industry has become in recent years, calling for a prompt stakeholders' indaba to discuss remedies.
While tobacco remains Malawi's top foreign exchange earner, its share to the national economy has been falling sharply in the past decade, with both output and revenue nose-diving.
This is in response to changes in prices and weather conditions and most recently, the global anti-smoking campaign championed by the World Health Organisation.
This season, experts are projecting a further fall in output of the leaf as some farmers are reported to have diversified production.
The government is yet to release first-round production estimates and projected market demand for this season.
But Ministry of Agriculture spokesperson Grecian Lungu hinted at a possible drop in volume compared to last season.
"We are still compiling data for crop estimates especially tobacco because it is done independent of other crops. However, I can tell you that production has reduced as the number of farmers that grow the crop declined. Nonetheless, we are expecting a good crop," Lungu said.
Growers' representative body, Tobacco Association of Malawi (Tama) Trust, feels experts should discuss the future of the crop which seems bleak.
Tama Trust President Abiel Kalima Banda said farmers' interest in producing the crop has waned out as the leaf has been attracting poor prices in recent years.
"Trends on the market last year discouraged farmers from producing tobacco this year. What need to do is to sit down as grower bodies, the government, and buyers to map the way forward to preserve the industry," Banda said.
Regulator, Tobacco Commission (TC) has been working towards bringing sanity to the industry by, among other things, reviewing the legal framework governing production and marketing of the green gold.
TC Chief Executive Officer Joseph Chidanti Malunga conceded in an interview that poor prices have been commonplace on the tobacco market, frustrating most producers.
He remained upbeat that the industry remains a money-spinner for the economy, saying players only needed to be systematic if the sector were to remain relevant.
"The future of the industry is still bright. The issues here are influenced by supply and demand forces; if the demand is low, definitely those are the consequences.
"Fluctuations on the market are normal for any commodity. We just need to sort out the issues and bring back the farmers," Malunga said.
In 2014, Malawi realised $361 million from sales of 192 million kilogrammes (kg) of all types of tobacco, which declined to $337 million in 2015. But output was static.
As at close of the 2018 marketing season, the country earned about $336 million against $212 million of 2017 after selling 106 million kg.
In 2019, the country sold 165.6 million kg of all types of tobacco, raking in $237 million.
Last season, the country sold 112.89 million kgs of tobacco realising $173.5 million in the process.
The trend is a clear sign that the future of tobacco production, just like the agriculture sector itself, remains mixed and murky.
Input of the sector to the national economy has skewed in recent years.
Let us know what you think of this article and remember to add us on our facebook and follow us on our twitter. Come back daily for more Malawi business news.
Quick Links: Download Business eBooks | Ten Signs You Are An Entrepreneur | What is a Managing Director?
Latest posts by Vanessa Banda
(see all)