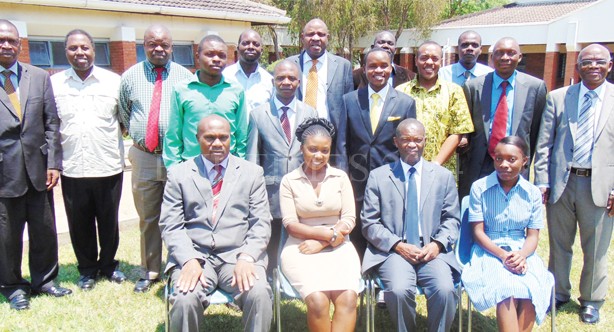 Malawi Inequality Blamed On Colonial Era Policies That Still Exist
A Malawian economist has blamed the income inequalities that have seen the gap between the rich and the poor widened extensively to wrong policies the country has been implementing since the colonial era.
"The roots of equality are deeply embedded in some policies introduced during the colonial era," reads a paper by Esmie Koriheya Kanyumbu presented on her behalf at the National Policy Workshop on indigenous economic knowledge in Lilongwe last week.
She said there is clear evidence that inequality – described as unfair distribution of wealth, exists in Malawi and that by the year 2011, the richest 10 percent of the Malawi population had an average per capita income that was nine times higher than that of the poorest 10 percent.
Kanyumbu said main causes of income inequalities include policies such as the thangata system where peasants had to forcibly work in estates owned by colonialists when they could have produced for their own families.
Even after independence, most of the estates initially owned by Europeans were transferred to Malawian elites – largely politicians and those connected to the powers, while peasants continued to provide cheap labour as tenants.
She said while agriculture development policy of the early post-independence government was geared towards support of smallholders farmers, the government by the early 1960s shifted support towards the estates.
This, she said, was at the expense of equality since the benefits of the growth in estate farming accrued only to the few estate owners.
"Income inequality become highly unequal," said Kanyumbu.
She said other policies during this time also focused on immediate output s and inf r a s t ruc tur e development that needed a lot of support from outside.
"While most of these policies played a role in improving the welfare of some Malawians, others were made worse off," said Kanyumbu.
During the multiparty era, Kanyumbu said inequality has continued to manifest itself mainly due to increased desire for personal gain by the elite.
"Market economies and all that they influence are asymmetric, favouring the interests of those who already have an advantage. Worse still, where policies have sought to replace public provision of basic social needs with market-based approaches, results have in most cases disadvantaged the poorest groups," reads the paper by Kanyumbu.
Another key cause of the inequalities in Malawi is gender based discrimination in terms of health and education, livelihoods support and the design and delivery of public services in the country which, she says, discourage and excludes women's participation.
To reduce the inequalities, Kanyumbu recommends that all people – regardless of their background, should have a fair shot at economic and social opportunities.
"Accessing opportunities that nurture people's talents and abilities is crucial. Thus, correcting inequalities entails creating a level-playing field as a basis on which people can create their different outcomes," she said.
The workshop in Lilongwe was held under the theme "Pan-African perspective on Malawi at 50: Towards Alternative Development Policies and Strategies"
Latest posts by Vanessa Banda
(see all)