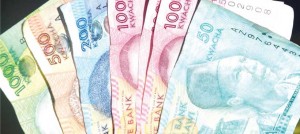 Inflation down to 8.4 percent
Malawi's headline inflation continued on its downward spiral, decelerating by 0.9 percentage points from 9.3 percent in August to 8.4 percent in September, the National Statistical Office (NSO) has said.
This year's September inflation is 12.8 percentage points better than the 21.2 percent recorded in September last year.
NSO said food inflation slowed down by 1.1 percentage points, from 6.2 percent in August to 5.1 percent in September.
Nonfood inflation, according to NSO went down from 12.2 percent in August to 11.6 percent in September.
Urban and rural inflation stood at 8.2 percent and 8.9 percent, respectively.
Malawi's inflation hit a single digit for the first time in six-year in August this year as food prices remained suppressed due to weak demand.
Analysts have predicted that inflation would continue to decline in the short term, with continued food availability, but could start picking up around January when food prices start surging.
In a recent interview, Reserve Bank of Malawi Governor, Dalitso Kabambe, said three things could be critical in sustaining low levels of inflation.
"On the monetary policy front, the bank shall continue keeping the policy rate above headline inflation (i.e. keeping a positive real policy rate) and ensuring that money supply growth is well under check through intensification of our mop-up operations.
"On the government side, fiscal prudence, restricting government borrowing and build up in its debt by spending within its resource envelope; and policy focus on how to boost the country's productive capacity, especially in the area of exports development," Kabambe said.
RBM spokesperson, Mbane Ngwira, Sunday said the central bank expects non-food inflation to fall to single digit regions by the end of this year.
"The Reserve Bank noted the continued deceleration in inflation rate to now 8.4 percent for September 2017. Both non-food and food inflation are all encouragingly declining, reflecting continued stability of the exchange rate, oil prices and availability of food stuffs,especially maize, on the market.
"Non-food inflation has now declined from 15.0percent in January 2017 to 11.6 percent in September 2017. With continued tight monetary policy and a well managed government expenditure that has ensured stability in exchange rate, the RBM expects non-food inflationto fall in single digit regions by the end of this year," Ngwira said.
(Visited 11 times, 11 visits today)
Latest posts by Vanessa Banda
(see all)