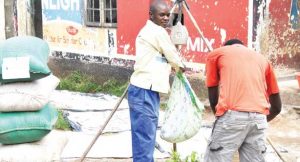 Inflation eases to 7.7% in November
Malawi's headline inflation continued on its downward trajectory, slowing to 7.7 percent in November, the National Statistical Office has said.
The continued fall in inflation is largely driven by wide food availability, resulting in prices remaining subdued.
Currently, the country's staple food, maize, is trading at an average price of K4,500 per 50 kilogramme bag.
The November inflation is just 1.4 percentage points shy of the record low of 6.3 percent in December 2010.
Analysts hope a continued fall in inflation could tempt monetary authorities to induce a further cut in the policy rate, currently at 18percent.
But in its recent economic brief, investment management and advisory firm, Nico Asset Managers, said it sees mounting food inflation pressure as the country enters the lean season.
"A potential decrease in food availability during the lean period as a result of the lift on the maize export ban may lead to food inflationary pressures.
"Non-food inflation may increase due to the possible rise in global oil prices, the demand for wage increases, housing cost increases, and high costs of production arising from power outages, which has forced firms to opt for more expensive power generation alternatives," Nico said.
The firm further observed that monetary policy is expected to be maintained at 18 percent in the short term as pressure on the exchange rate gradually increases during the lean and growing seasons due to increased demand for forex.
"However, conditional on further improvements in inflation rate, the monetary policy rate is expected to be revised downwards. Interest rates on the interbank market are dependent on the volatility of liquidity and are unlikely to be stable," Nico said.
Inflation averaged 15.11 percent from 2001 until 2017, reaching an all-time high of 37.90 percent in February of 2013 and a record low of 6.30 percent in December of 2010.
Latest posts by Vanessa Banda
(see all)