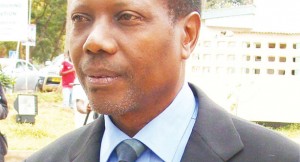 'Inflation fueling poverty in Malawi'
High inflation and bank lending rates are said to be eroding people's disposable incomes, making it difficult for most families to finance domestic needs.
Malawi's July inflation rate as measured by the harmonised consumer index was recorded as the highest in Comesa at 24.6 percent, followed by Sudan with a year on year inflation rate of 17.4 percent.
In June, Malawi also recorded the highest inflation rate of 23.5 displacing Sudan after its inflation rate dropped to 21.9 Percent from 23.9 percent in May.
This means that Malawi's inflation is peaking above the overall inflation rate for the whole region with neighbouring countries like Zambia recording low inflation rates of 6.2 percent while Zimbabwe has the lowest figure at -2.8 percent.
Although government expects the economy to remain robust in the current financial year with a projected drop in annual average inflation to 16.5 percent by December, economic analysts have observed that growth prospect in the economy have not trickled down to ordinary citizens with most Malawians grappling to make ends meet.
Chancellor College economics professor Ben Kalua says Malawi's inflation figure will continue to stand out on account of high poverty levels prevailing in the country as well as low food production.
Kalua , who is a professor of Economics at Chancellor College, a constituent college of the University of Malawi says most Malawians live below the poverty line but spend over 50 percent of their income on food.
According to Kalua, this makes cost of living among the poor higher as compared to other countries with stronger economies.
"When we get poorer, food expenditure goes up," said Kalua.
He said Malawi needs to improve its food supply by supplementing small holder production and engaging in commercial farming.
"We need to find other means of making use of maize other than just consumption. There is failure on the demand side, making it difficult for the country to satisfy food demand," he observed.
Earlier, the Malawi Confederation of Chambers of Commerce and Industry blamed the misfortune in the key macroeconomic indicators on policies being advanced by the political leadership that are exerting pressure on consumption rather than production.
MCCCI asked the government to instead employ measures aimed at incentivising production to bridge the gap between production and imports to ensure that the inflation rate is tamed to acceptable levels.
(Visited 16 times, 16 visits today)
Latest posts by Vanessa Banda
(see all)