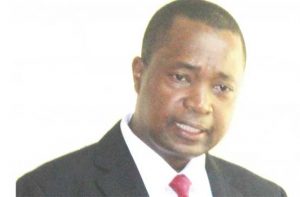 Inflation's volatile journey | The Times Group
By William Kumwembe:
Most businesses have been hard to predict in 2018.
Why? There was too much uncertainty on economic prospects due to volatility of some key macro-economic fundamentals like inflation.
More often, the Reserve Bank of Malawi (RBM) attempted to instill confidence in the private sector.
The Central Bank said any decision taken regarding the monetary policy stance would be aimed at managing the risk and containing inflation.
RBM paid the required attention to fuel price movements, electricity tariff adjustments as well as maize prices on the market before taking any monetary policy-related decision.
Maybe, to say the least, the nation was hooked behind the Central Bank in anticipating a positive result from toss of a coin.
Unfortunately, Malawi only managed to sustain single digit inflation for 15 months after falling to 9.3 percent in August 2017.
For five months running, Malawi's year-on-year inflation has been on the upward spiral from 8.6 percent in June 2018.
In the past two months the price of fuel went up by an average of 10 percent and this forced service providers, including transporters, to reciprocate by pushing up their prices.
In October, the Electricity Supply Corporation of Malawi effected a 20 percent power tariff increase as part of a 31.8 percent four-year tariff hike approval by the Malawi Energy Regulatory Authority.
Prices of maize, Malawi's staple grain that traditionally impacts the country's economy given its skewed influence in determining inflation rates as it makes up more than 45.2 percent in the Consumer Price Index (CPI), also remained elevated in recent months.
After the short-lived honeymoon, Malawi's headline inflation crawled back to the double digit lane in November, inching up by 0.4 percentage points to 10.1 percent.
According to the National Statistical Office (NSO), the pick-up in inflation was driven by increases in prices of food and non-food items.
Food inflation went up to 10.8 percent from 10.4 percent while non-food inflation stood at 9.5 percent from 9.2 percent in October.
But the RBM, which has a responsibility of taming inflation using various monetary policy instruments, was quick to point out that there is no need for Malawians to start pressing the panic button, saying the inflation outcome is in line with its projections.
RBM says headline inflation is expected back in the single digit band in 2019.
Figures provided show that overall; inflation is expected to average 9.3 percent in 2018 and 9.2 percent in 2019 (from 11.6 percent in 2017).
Investment management and advisory firm, Nico Asset Managers Limited says Malawi faces a roller coaster ride of rising inflation rate as the country is in the lean season in terms of food availability.
But the recent upward revision in domestic fuel pump prices coupled with the recent hike in electricity tariff worsened the inflation out turn in the remaining months of 2018.
Samu Chiwaula, a senior economics lecturer at ATC says the rising inflation has negatively impacted on the 2018 economic growth.
"And sadly this is likely to retard development in the country," Chiwaula says.
He feels the headline inflation registered single digits at some point in the year because much weight in the CPI is put on maize, whose prices haven't fluctuated much over a period.
However, the previous harvest which has been lower compared to the past years and this being a lean period price of maize is likely to continue to increase.
"Inflation is likely to increase until sometime in April and which will adversely affect savings and investment.

"This will be compounded by the increase in money supply resulting from the tripartite elections thereby increasing aggregate demand for essential goods and services which in turn will see inflation rising further," Chiwaula says.
Latest posts by Vanessa Banda
(see all)