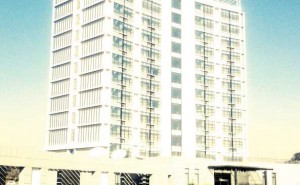 Information blackout blocking investments
Malawi may be losing out on Foreign Direct Investments (FDIs) from China after some investors in that country revealed they lack information on the investment opportunities available in Malawi.
China is among the world's leading sources of FDIs and accounts for the largest inflow into African but Malawi is only tapping a small percentage of the investment flow.
One investor, China State Construction and Engineering Corporation (CSCEC), says it is ready to exploit investment opportunities in Malawi, preferably through Public Private Partnerships (PPPs) or Build, Operate and Transfer (BOT) models of investment should relevant information be made available.
CSCEC Managing Director for overseas operations, Li Jigin, made the commitment during a media tour of one of the corporation's construction sites in Beijing.
"We are currently looking for opportunities in Africa but we are having difficulties to identify countries where we can make investments. We don't know much about opportunities in Malawi and we hope to get relevant information and we are open to invest," Li said.
According to Li, CSCES has interests in energy, transport and real estate, among others.
Commentators have been calling on authorities to step up initiatives to market bankable projects in Malawi to boost FDIs into the country.
Deputy Director of Provincial Foreign Affairs office, Li Yongsen, also expressed similar sentiments at a recent tour in the province for African journalists.
Li Yongsen said there have been efforts to engage countries like Malawi to sell investment and trade opportunities to companies from Shandong province.
Shandong has the most vibrant agriculture sector boasting advanced production technology and agricultural based industrialisation which can benefit Malawi's agriculture sector.
"Malawi is an inland country and not many companies from Shandong know much about opportunities there. But we recently had efforts to showcase investment and trade information when we engaged some ambassadors from South East Africa," Li Yongsen said.
While some countries attract billions of dollars in FDIs, Malawi continues to lag behind, especially on industrial investments, attracting only at least $400 million in pledges last year.
(Visited 1 times, 1 visits today)
Latest posts by Vanessa Banda
(see all)