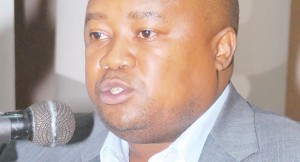 Innovations for raising infrastructural capital
A South African-based Malawian engineer has called for joint efforts and innovations in generating financing for the country's infrastructure development.
Tione Mdina, managing director of South Africa based firm, Mdina Engineering, said the problems of infrastructure development need a long term finance solution.
"Generating income for infrastructure projects is a national responsibility and we need to come up with long term solutions on all levels that will generate income for government which in turn will be in a position to fund the necessary projects. For instance development of our lakeshore can tremendously improve tourism and generate money for successful innovation," he said.
He said as a country, Malawi needs to drop a culture of looking for new inventions only and overlook what is applicable and important at a particular point in time.
"What we need in Malawi is the maximization of standards. The other challenge that we have is the transfer of skills from the foreign companies and expatriates. It is ridiculous, that in this day and age, our companies are importing engineering and management
skills.
"We need to provide a regulatory framework that supports or even demands knowledge transfer from anyone who does business in Malawi," he said.
Mdina said Malawian companies and engineers will not be given contracts to build stadiums in other countries if they do not have the opportunity to build stadiums here at home in Malawi.
"We have to encourage growth and innovation at grassroots level. As far as funding is concerned –an engineering design without financial backing is a useless exercise," said Mdina.
He further said Malawi is one of the few countries in the world where one can just come and start practising engineering.
He said in other countries, only certified or engineers registered by a local engineering body can practice engineering.
"This is the only way that countries can ensure that their own engineers have the necessary competencies," said Mdina.
Commenting on the use of foreign engineers in local projects, Minister of Transport Francis Kasaila said the government is setting up a standard whereby 30 percent of local contractors will be given construction works.
Kasaila said the ministry is working hand in hand with the National Construction Industry Council (NCIC) on the new policy framework.
"We are working on improving the situation. But you also have to know that some of the jobs are donor funded and there are certain requirements on contractors that have to be met," said Kasaila
(Visited 43 times, 43 visits today)
Latest posts by Vanessa Banda
(see all)