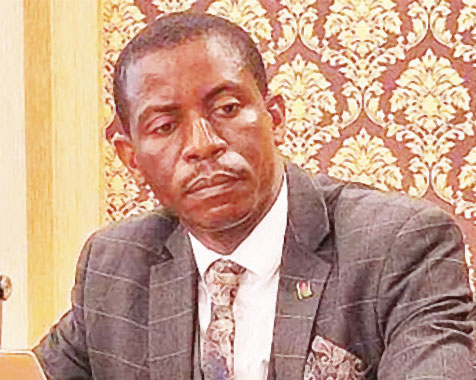 Institute debt inquiry, government urged – The Times Group
By Wezzie Gausi:
The government has been told to institute a comprehensive inquiry into domestic and foreign public debt to ascertain its effectiveness and chart the way forward on management.
In a statement, National Advocacy Platform (Nap) Chairperson Benedicto Kondowe says the government should promptly commission a comprehensive audit or inquiry into the contracting and purposes of both foreign and domestic debt since 1994.
He said the action will not only foster transparency and accountability but also pave the way for a new, responsible approach to debt contracting.
"By undertaking this measure, we can safeguard the interests of Malawians, shielding them from the potential burdens of excessive debt.
"Develop a comprehensive communication strategy to transparently inform the public about regulations, investigations and programmes in place,"Kondowe said.
HAS DAUNTING TASK—Chithyola Banda
Minister of Finance and Economic Planning Simplex Chithyola Banda said the ministry already has the Debt and Aid Department that looks into all issues of debt.
He said the country does not need any inquiry but rather to strengthen the systems that are already in place on accountability and integrity.
"The government already has systems like the Budget and Finance Committee of Parliament and the Public Accounts Committee who are supposed to play oversight roles. We believe these committees do the best job," Chithyola Banda said.
Economic Association of Malawi President Betchani Tchereni said debt audits are important as they help a nation to see if it is making any progress.
He said these audits have been happening at a smaller scale.
"We need them at a much larger scale and they should be forensic in nature to unearth some of the unethical behaviours that do happen when people lay their hands on these debts.
"Most importantly, important questions such as what really did we do with each particular debt are important to be addressed fully. In addition, when Malawi's debt was forgiven in 2006, we still do not know what the country used the savings for. Someone needs to account for that," Tchereni said.
Last week, President Lazarus Chakwera announced austerity measures to cushion Malawians from effects of the recent 44 percent devaluation of the Kwacha.
Let us know what you think of this article and remember to add us on our facebook and follow us on our twitter. Come back daily for more Malawi business news.
Quick Links: Download Business eBooks | Ten Signs You Are An Entrepreneur | What is a Managing Director?
Latest posts by Vanessa Banda
(see all)