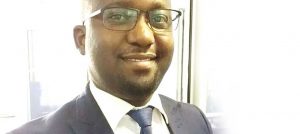 Insurers host annual gala | The Times Group
Preparations are underway for this year's insurers, annual dinner to be held in Blantyre this month end. The event is aimed at creating platform for brainstorming steps towards growing the sector's input to the economy.
Chairperson for the organising committee Sunganani Kalizang'oma said in interview that expectations are high among practitioners.
He said that at the dinner, the Institute will also accord various credentials to graduating insurers under the Chartered Institute of London.
According to Kalizang'oma, the platform would also be used to create linkages between seasoned and budding practitioners.
"We intend to make the evening auspicious and beneficial to players of the industry," he said.
According to Kalizang'oma, the forum is open to both players from the insurance and pension funds administration sectors.
"The platform gives an opportunity for the people to interact and network," he said.
The forum comes as insurance penetration rate remains relatively low compared to other countries within the region.
(Visited 24 times, 24 visits today)
Latest posts by Vanessa Banda
(see all)