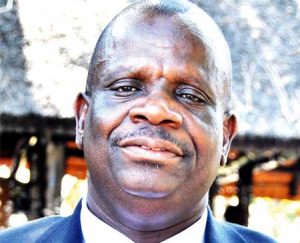 Interest Capping Bill not on Order Paper
By Chimwemwe Mangazi:
The controversial Interest Rate Capping Bill is not appearing on the Order Paper as Parliament reconvenes today, sparking fears that the bill may not be presented to the House in the current meeting.
Member of Parliament for Dowa West Constituency, Alexander Kusamba Dzonzi, has been engaging stakeholders on the legislation leading to the drafting of the bill.
The consultations sparked a debate where business persons were for the idea of introducing a law on interest capping while players in the financial sector were against the bill, stressing that establishment of the same would choke their operations.
In an interview with The Daily Times, Dzonzi expressed dismay at the decision by the Parliamentary Business Committee not to include the bill on the Order Paper.
"The Clerk of Parliament, together with the entire Business Committee which I trust and respect, will help me to get the Bill included in the next Order Paper. However, what is important is that my consultation on this bill has forced the financial institutions, including the Reserve Bank Malawi (RBM), to start talking about issues of high interest rates in the country.

"All players in this sector agree with me that our interest rates are persistently high and must be brought down. Since market-based solutions have failed to bring these rates down and that I am not advocating about In duplum law like is the case in South Africa is, they have advised me to design the capping bill cautiously to ensure a win-win scenario," Dzonzi said.
But Speaker of Parliament Richard Msowoya and Parliament spokesperson Leonard Mengezi said that the legislation was presented as a Private Members Bill and will be presented by the member whenever he is ready.
"That was a private member; so, you have to talk to the Member of Parliament himself. So, it's up to the MP—when he is ready, he will present it," Msowoya said.
Under the current scenario, a borrower could pay as high as 10 times on principal in the event of default.
Indigenous Businesses Association of Malawi President, Mike Mlombwa, said the bill could save Malawians from marauding banks who take advantage of lack of proper legislations to victimise borrowers.
"There are people who borrowed K100 million, for example. You find that they have paid back K150 million but they still remain with K300 million to pay back.

"This is very unfair. How can Malawians develop in such an environment?" Mlombwa quizzed.
Latest posts by Vanessa Banda
(see all)