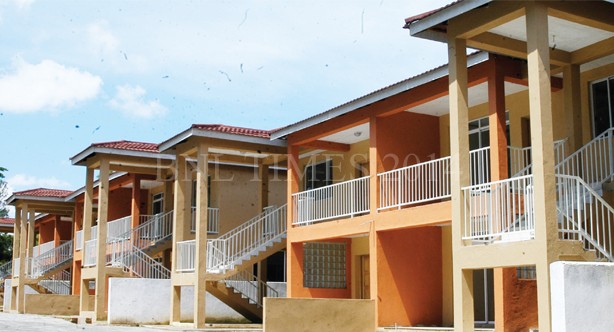 High Interest Rates to affect property
Investment management and advisory firm, Nico Asset Managers, says it sees the recent jump in interest rates suppressing property value.
This could be bad news for property owners but good news for property seekers as they could end up paying less for the structures.
In its October 2014 Economic Report released on Monday, Nico Asset Managers says it expects the rising interest rates to pull down demand on property.
"Higher interest rates will lead to lower property values as demand is dampened by high mortgage rates," says Nico.
The firm says interest rates are expected to continue rising in the short to medium term due to the decrease in liquidity and the increase in monetary policy rate.
"Higher interest rates will result in higher lending rates which will increase the cost of borrowing. If households are deterred from borrowing there will be less demand for goods and services in the economy which will in turn reduce inflation rates through a fall in prices.
"Higher borrowing costs may also result in higher risk of defaults of existing liabilities and lower demand for credit," said Nico.
The Monetary Policy Committee of the Reserve Bank of Malawi (RBM) on October 31 increased the monetary policy rate from 22.5 percent to 25 percent.
The development has seen commercial banks increasing their base lending rates to a range of between 37 percent and 39 percent from a previous average of 34.22 percent.
On the exchange rate, the firm says it expects the kwacha to continue depreciating as the tobacco season is closed and the country is in the lean season.
Nico says it expects increased demand for foreign currency as fertilizer is imported in preparation for the next season.
It, however, says the new measures put in place by RBM would help minimize the rate of depreciation.
In its October 2014 revised Guidelines for Foreign Exchange Trading Activities, RBM stated that the intraday revision of exchange rates shall only be effected after a mini-mum traded volume of US$250, 000.
In addition, RBM has stated that it shall compute and provide closing bid-ask exchange rates based on actual trades for valuation of foreign exchange assets and liabilities of each Authorised Dealer Bank.
"The introduction of the minimum traded volume for exchange rate revision and the involvement of RBM in computing and providing the closing bid-ask exchange rates may reduce the rate of depreciation of the Kwacha," says Nico.
Latest posts by Vanessa Banda
(see all)