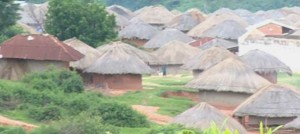 International Monetary Fund endorses Islamic finance
The International Monetary Fund (IMF) has again come forward to endorse the principles of Islamic banking, suggesting that such a model could help boost access to finance.
In its paper titled "Financial Development in sub-Saharan Africa: Promoting Inclusive and Sustainable Growth", the IMF said recent empirical work indicates that Islamic banking is conducive to economic growth and financial inclusion in low and middle-income countries, including in sub- Saharan Africa.
The sentiments come at a time when interest rates in Malawi hover at 40 percent, leading to high defaults on loans.
Islamic banking relates to a system of banking consistent with the principles of Shari'ah Law or Islamic rulings and its practical application through the development of Islamic economics.
Among other things, Shari'ah Law prohibits the payment or acceptance of interest charges for lending and accepting of money, as well as carrying out of trade and other activities that provide goods or services considered contrary to its principles.
IMF argues in the paper that, the Islamic finance principles of risk-sharing and asset-based financing could help promote macroeconomic and financial stability through better risk management by both financial institutions and their customers.
"Particularly, Sukuks, the Islamic bonds that are structurally similar to asset-backed securities, are considered to be well-suited for infrastructure financing, thereby supporting long-term growth and economic development.
"Islamic finance principles are also considered to serve small and medium enterprises financing well, thereby promoting inclusive growth," reads the paper in part.
In its 2012 Bank Supervision Annual Report, the Reserve Bank of Malawi said it was waiting for policy direction from the government before the country can embrace Islamic banking.
RBM said in the report that it received enquiries in 2011 from the banking sector and investing public on the possibility of allowing local banks to offer Shari'ah compliant products and services.
In November 2013, former president, Joyce Banda, asked Moslems in the country to move towards establishing an Islamic banking system that complies with their faith.
RBM Spokesperson, Mbane Ngwira, could not be reached for comment Thursday on how far the proposal has gone.
(Visited 19 times, 19 visits today)
Latest posts by Vanessa Banda
(see all)