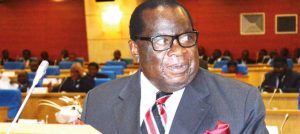 International Monetary Fund, Malawi agree on Extended Credit Facility priorities
Malawi and the International Monetary Fund (IMF) have agreed that any programme engagement within the Extended Credit Facility (ECF) should focus on increasing growth and reducing poverty to consolidate the hard-won macroeconomic stability.
The agreement took centre-stage during a meeting between the two parties, which was meant to take stock of the objectives and performance of the ECF, and the lessons for future engagement.
According to a statement from IMF, delegates agreed that the ECF programme broadly achieved its macroeconomic policy stabilisation objectives, including reducing inflation and increasing international reserves, but fell short on achieving sustained and inclusive growth.
But both Malawi and IMF authorities have since agreed that priorities in the next possible ECF engagement should include reinforcing economic resilience to climate shocks and sustaining public financial management reforms.
The two parties added that any ECF programme should seek to improve debt management in view of the large infrastructure needs, safeguarding and strengthening financial sector stability and improving the business environment to foster job creation and inclusive growth.
"Given the scarce resources and significant needs, careful sequencing and prioritisation will be required to address infrastructural gaps and enhance competitiveness," reads the statement in part.
In June 2016, the IMF's Executive Board approved an augmentation of access under the arrangement to help Malawi address its worst humanitarian crisis after two consecutive years of drought, apart from extending the arrangement through end- June 2017 to accommodate the authorities' efforts in responding to humanitarian crises.
Recently, IMF Resident Representative, Jack Ree, was quoted by The Daily Times saying the global financial lending body is impressed with how Lilongwe managed to stabilise the economy inflation levels.
Finance Minister Goodall Gondwe also said Malawi was considering making a fresh application for the same facility in the near future following the expiry of the programme on June 30 2017.
(Visited 9 times, 9 visits today)
Latest posts by Vanessa Banda
(see all)