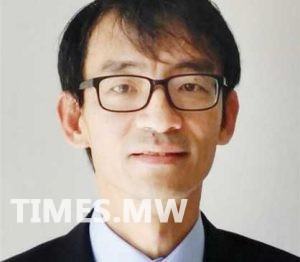 International Monetary Fund meets government, Reserve Bank on next extended credit facility
The International Monetary Fund (IMF) has set aside two days, next week, when it will meet authorities from Capital Hill and Reserve Bank of Malawi to brainstorm on the just ended and next extended credit facility (ECF).
The previous programme—which was valued at $146.7 million—aimed at the achievement and maintenance of macroeconomic stability and implementation of policies and structural reforms to spur growth, diversify the economy and reduce poverty.
IMF Resident Representative, Jack Ree, said in an interview yesterday that the meeting with Malawi authorities will first take stock of the past lessons within the programme which run from 2012 to June 2017.
"It will also reflect on lessons and use them as guidance for the next ECF programme while focusing on inclusive growth and safeguarding the hard-won gains in structural reform and macroeconomic stability," he said.
Ree added that authorities—through Malawi's Secretary to Treasury—are expected to explain to the IMF team and other United Nations delegates some of the medium-term priorities and what Malawi would like to achieve under a new ECF Arrangement.
"It will also be incumbent on Malawi to detail lessons from the last ECF programme and how to ensure that these will guide the next programme within two days of the meeting at the Bingu International Conference Centre (BICC) in Lilongwe," he said.
Recently, Ree was quoted by The Daily Times saying, the global financial lending body is impressed with how Lilongwe managed to stabilise the economy, inflation levels with the ECF programme since 2012.
"The ECF was successfully concluded in June. Given the high interests shown by Malawi authorities, and the successful completion of the current programme, there is a good chance to see negotiations for another programme," he said.
Finance Minister, Goodall Gondwe also said Malawi was considering making a fresh application for the same facility in the near future following the expiry of the programme on June 30 2017.
(Visited 1 times, 1 visits today)
Latest posts by Vanessa Banda
(see all)