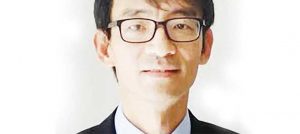 International Monetary Fund team jets in early 2018
The International Monetary Fund (IMF) has disclosed that a high level mission will jet into Malawi early next year to discuss key medium term macro-economic challenges and policies with government.
This will be done in the context of IMF's periodic statutory consultations, referred to as Article IV consultation with its member countries.
IMF Resident Representative, Jack Ree, confirmed the visit and said the mission would provide an opportunity to discuss a possible successor to the extended Credit Facility (ECF) programme.
He said, in the discussions, the mission would try to identify ways to tackle unfinished works from the previous programme while safeguarding and building on the gains made.
"We will also need to find a way to address Malawi's huge infrastructure investment needs, including in the energy sector, in a fiscally sustainable fashion," he said.
He noted that, in 2017, Malawi made important achievements, including taming inflation.
According to Ree, despite the challenges of unreliable power supply, growth is still visible.
"Despite struggles, Malawi was also able to fully and properly reconcile government books with bank accounts, perhaps for the first time since its independence.
"This is the first game changer in restoring confidence in the government's finance management system," Ree said.
Early this month, IMF said Malawians should expect a new Extended ECF programme with the IMF, probably in the second quarter of 2018.
Latest posts by Vanessa Banda
(see all)