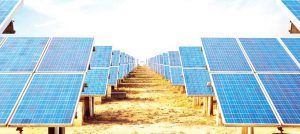 Investing in power tops Ecama resolutions
Newly appointed Economics Association of Malawi (Ecama) president, Chikumbutso Kalilombe, says the association has come up with both long-term and medium-term resolutions that will help Malawi achieve inclusive and transformative economic growth going forward.
Topping the medium-term resolutions is the need to invest in the energy sector as one way of dealing with the electricity crisis that has crippled private sector growth.
"Our proposition is that this can be achieved by including expenditure for such an investment in the national budget or adding it as a component of the Malawi Rural Electrification Programme," Kalilombe said.
Among the long-term recommendations is the proposal to undertake in-depth market research before investing in crops hoped to replace tobacco.
In their discussions during the association's annual conference held in Mangochi last week, Ecama members observed that lack of research has seen the country developing different crops haphazardly, which has proved to be unsustainable.
"The tobacco market has been resilient partly because there was a lot of research done before it was targeted to be a major cash crop for the country. The same process needs to be followed for other crops before we can even think of them as alternative cash crops for the country," Kalilombe said.
Ecama is also proposing the need to use education as an equaliser by ensuring that the education system does not only teach people to be literate but also imparts skills that will help develop the country.
"We also resolved that there is need to divorce political plans from national development plans and our destiny as a country," Kalilombe said.
Over the past few years, Ecama has been raising concern over growth strides, arguing that economic growth has not been trickling down to the poor and vulnerable, leaving only a few to benefit from development.
Ecama says this problem has led to growing inequality in the country, which has seen the gap between the rich and poor widening over the years.
The association is expected to share the resolutions made during this year's gathering with key decision makers, including government.
(Visited 15 times, 15 visits today)
Latest posts by Vanessa Banda
(see all)