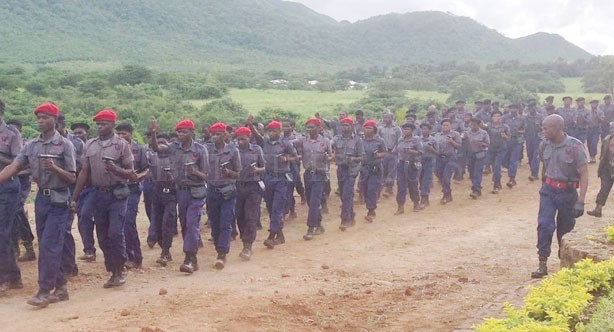 'Investing in security human resource crucial'
Local security service company, Armtech has said private security companies should put emphasis on investing in human resource, as a way of curbing crime rate in the country.
This was said over the weekend, when 120 security offers graduated from a three month intensive training, conducted by a high profile security trainer from Zimbabwe.
The officers are now ready to be deployed for duties at various stations across the country.
Armtech Training Officer Nelson Swaffi said security issues in the country can only be addressed if private companies invest in human resource.
"As private companies, we need to invest in training of our personnel, so that they are able to discharge their duties professionally. There is need for discipline among our officers, and this will bring sanity within the country," he said.
Swaffi said there have been cases whereby security officers have been involved in robberies.
"This is not a good indication, security officers are supposed to protect property and lives. This can only change if the officers are properly drilled and disciplined. As private operators we need to work hand in hand with the Malawi Police Service in making sure that our employees are well trained, equipped and not to be tempted by small things," he said.
He further said Armtech vets all its employees before they undergo any training.
"We make sure that the officers we are employing do not have any criminal record and they are committed to their job," said Swaffi.
The Zimbabwean Trainer Taliona Nengomasha said the training involved a lot of aspects.
"Apart from protecting property, security officers are also entrusted with the lives of those that are within his/her duty stations. These officers graduating today have gone through, significant expertise in training, people management and operational efficiencies that result in management of risks, increased resilience and reliable outcomes for the clients.
"After the training, these officers will no longer be manning the gates only, but will be able to offer other services," said Nengomasha.
Latest posts by Vanessa Banda
(see all)