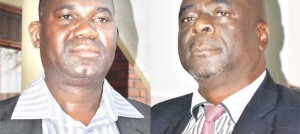 Government is being faulted for jumping the gun to host the second Malawi Investment Forum (Mif) at a time when the country is reeling from various challenges that have impacted on the doing business environment.
Top among challenges being quoted include electricity shortfalls, water shortages, high inflation and interest rates as well as security lapses.
The Ministry of Industry, Trade and Tourism in partnership with the Malawi Investment and Trade Centre organised an investment forum in Lilongwe between October 10 and 11 to develop new business opportunities with regional and international businesses in areas such as agriculture, tourism, manufacturing, infrastructure, energy and mining, among others.
It was the second of its kind to be held on Malawi soil attracting over 600 delegates from both within and outside the country.
But while commending government for its efforts to sell Malawi as a viable investment destination, economic analysts argue it was necessary for the country to first put its house in order and work to address the challenges prevalent in the economy before organising such a forum seeking to court more investments into the country.
Top among the threats to doing business being quoted is the electricity crisis, water shortages, insecurity, corruption, high inflation and interest rates.
Former Executive Director of the Economic Association of Malawi, Nelson Mkandawire, said it is a jigsaw puzzle for government to be courting foreign investors when the country is failing to service those that already have investments in the country.
"At current status, we are already failing to have the businesses we have operating at full capacity. Businesses are reporting losses and this raises questions whether government is inviting the investors to a different business environment," he said.
Mkandawire said Malawi needed to first put its house in order and position the country more competitively to appeal to investors.
"The doing business environment is not welcoming to foreign investments. We have a lot of homework to do to court investors to come and inject their capital in the country," he said.
Entrepreneur and economic analyst, Newton Kambala, said Malawi may even be shooting itself in the foot by inviting investors at a time when electricity supply problems and water shortages have become the order of the day.
Malawi is grappling wi th unprecedented electricity crisis due to low water levels in Lake Malawi which according to Electricity Supply Corporation of Malawi is making generation of power challenging. Consequently, Escom warned the country to expect extended blackouts between now and December until water levels improve in Lake Malawi.
The Malawi Confederation of Chambers of Commerce and Industry (MCCCI) told the media last month that power shortages have had an adverse impact on most companies with most producing at 40 to 80 percent of optimal capacity.
And Kambala said government is moving too quickly to invite potential investors before addressing the challenges that can hinder Malawi's potential to sustain investments.
"We need to sweep our house first. We need to sort out the challenges which we know can discourage investors. Actually, we may be shooting ourselves in the foot by inviting international people to an investment forum like this and they wake up to find they have no power in their hotels," observed Kambala.
In an earlier interview, Professor of Economics at the University of Malawi, Chancellor College, Ben Kalua said electricity has now become a binding constraint affecting production processes of many businesses. Kalua said the environment makes local manufacturers not to be competitive.
"Malawi needs to tackle its competitiveness," Kalua observed.
Meanwhile, business confidence continues to decline, shown at 65 points in 2015 from 31 points in 2014, according to the Business Confidence Index (BCI) compiled by MCCCI which forms part of the Malawi Business Climate Survey.
The BCI is a qualitative index of scores of enterprises' assessment of the current as well as future expectations of business climate indicators.
The Malawi Business Climate Survey for 2015 singled out cost of finance as the biggest obstacle of doing business in Malawi with a score of 9.7 points. Other major obstacles of doing business identified are electricity, telecommunications, and uncertainty in economic and regulatory policies and crime.
Malawi is currently ranked 141 out of the 189 countries on the World Bank Doing Business Index.
Government has since assured investors that it is working to address the challenges currently impacting on the business environment.
(Visited 40 times, 40 visits today)
Latest posts by Vanessa Banda
(see all)