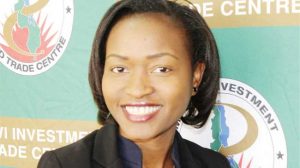 Investment forum set for November
Malawi's third investment forum to be organised jointly by the Ministry of Industry, Trade and Tourism and Malawi Investment and Trade Centre (MITC) has been set for November this year.
Malawi introduced investment forums in 2015 in a bid to attract foreign investors and encourage business partnerships between local and foreign companies.
The forums have, however, been criticised that they are not giving out positive results as expected.
MITC Spokesperson, Deliby Chimbalu, said the fruits from the forums are not immediate as projects take a long time to take off.
She further said the past two forums have seen a lot of progress and interests from foreign companies.
"There is a lot of interests coming from foreign investors to invest in this country, however, investments are not a one day thing, but I can confirm to you that a lot of business has been generated from the past two forums," Chimbalu said.
Chimbalu urged the local business community to submit their bankable projects so that they can be added to this year's compendium.
She said as MITC, they want to sale Malawi to the rest of the world as a way of boosting the country's foreign direct investment.
"We are targeting all our embassies across the world. We would want to sale Malawi all over and not only within the African market. This is the only way we can create more jobs and improve our economic status," she said.
During last year's forum, over six deals were signed.
(Visited 27 times, 27 visits today)
Latest posts by Vanessa Banda
(see all)