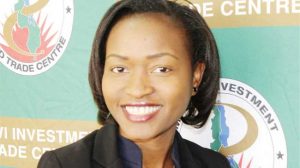 Investment pledges jump 250% in 2018
By Chimwemwe Mangazi:
Malawi Investment and Trade Centre (MITC) recorded investment pledges worth $1.49 billion (about K1.1 trillion) in 2018 from 105 companies that were issued with investment certificates.
The value of the pledges is 250 percent higher than the $400 million recorded from 42 firms in 2017.
MITC spokesperson, Deliby Chimbalu, attributed the development to a number of projects in the energy sector that are of high value.
"We have recorded $1,498,190,127.15 investment pledges from the various business projects we have approved. This has come about because of a number of factors, one of them being that, in 2018, we received business projects in the energy sector which usually is a capital intensive sector. The nine projects we received from this sector alone account for almost 52 percent of total investment pledges for the year 2018.

"The second largest sector, in terms of value, is the agriculture and agro-processing. This has a total of 20 projects and accounts for almost 23 percent of total value of the investment pledges," Chimbalu said.
She added that some of the investment pledges in 2018 were from existing firms planning to expand their operations in the country.
The investment pledges in energy amount to $785.5 million, agriculture $339.1 million, banking, logistical and other services were recorded at $136.5 million while real estate investments were recorded at $100 million.
Other top investments were in tourism at $57.7 million and manufacturing at $42.9 million.
Chimbalu added that MITC expects that, once the companies start their operations, they will create about 16,728 employment opportunities.
Latest posts by Vanessa Banda
(see all)