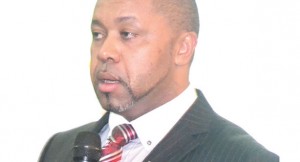 IPMM in support of reforms agenda
The Institute of People Management Malawi (IPMM) has touted the Civil Service Reforms Programme currently being implemented by government as a critical tool for developing and managing human capital.
IPMM is scheduled to hold its annual lake conference from October 29 to 31 at Sunbird Nkopola Lodge in Mangochi where the reforms agenda is expected to take centre stage.
IPMM Executive Director Jallison Chagaluka said on Wednesday that it is time Malawians changed their attitude towards work saying Malawi stands to benefit more from a more productive workforce.
"We have invited the vice president Saulos Chilima to be guest of honour at the event to demonstrate our support of the government's initiative on the civil service reforms programme which he [Chilima] is championing," he said.
The conference will be held under the theme, 'HR transformation and innovation: key to increased productivity at work,' and is expected to bring together over 200 delegates. The main speaker at the event is seasoned South African based consultant Gilles Atayi.
IPMM is a professional body whose major objective is to promote human resource management in Malawi. It has been operating in the country for over 27 years since its incorporation on 19 May, 1984.
IPMM is currently in the process of lobbying government to enact into law a draft piece of legislation that seeks to guide the practice of human resources in the country.
(Visited 14 times, 14 visits today)
Latest posts by Vanessa Banda
(see all)