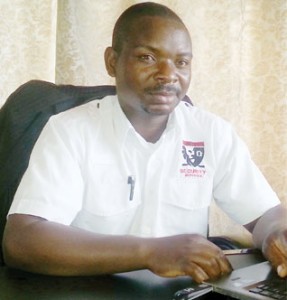 Job insecurity fuelling crime—Armtech – BNL Times
Job insecurity fuelling crime—Armtech
The increased crime rate in the country which is threatening potential investors is said to be fuelled by job insecurity.
Armtech Security Services, who offer services in VIP protection, security escorts and patrols, guarding services, guard monitoring, security management systems and events management said most security officers find themselves taking part in acts of theft due to lack of job security.
The company's Business Development Manager Peter Nowa said some security companies are failing to offer job security to their officers, thereby leading to acts of theft by the employees.
"Of late we have seen local security companies being sold off to foreign companies. This created job insecurity. Most employees feared losing their jobs and engaged themselves in acts of theft so that they can have something if the new management decides not to re-new their contracts," said Nowa.
He further said the government should empower local security companies by offering them contracts.
Nowa said if local companies are empowered, it means more jobs will be created.
"Some of these foreign companies engage foreigners especially in top and middle management positions. This creates a gap between the officers and the management, resulting in poor service delivery.
"Local companies have an advantage as we are able to understand the situation on the ground and would use local means to address some of the challenges," he said.
Nowa said as Armtech, they are encouraging community participation in areas where they have deployed their officers.
He said sometimes communities deliberately frustrate the security officers.
"When our officers migrate to other parts of the country, we make sure that we engage members of that community through different activities to create a good relationship between the officers and the community members," said Nowa.
Latest posts by Vanessa Banda
(see all)