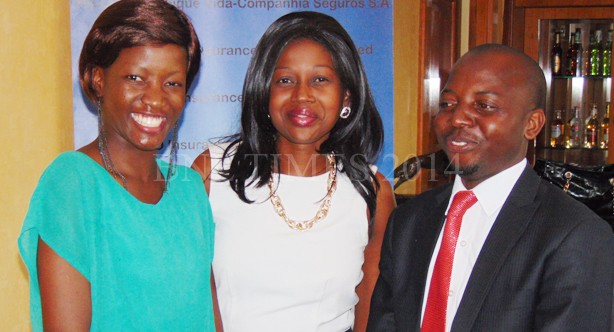 Journalists off to Sanlam school
Too up and coming Malawian business journalists leave on Saturday for Kameeldrift East, South Africa to join colleagues from other countries on the continent at the Sanlam Summer School for Financial Journalists.
The programme, which is an annual training programme offered by the Sanlam Group to young financial journalists who have just started their careers, has traditionally been offered to South African journalists but Sanlam has now extended the offer to its partnering companies.
Times Group's 25 year-old reporter Lorraine Lusinje alongside Nation's Innocent Helema have been selected for this year's programme following nomination by their respective employers.
Speaking on Wednesday during a send-off cocktail reception for the journalists, Nico Holdings Limited corporate affairs manager Mbumba Mlia – whose company is part of the Sanlam Group, said Malawi has this year been given an opportunity to nominate candidates for the training in South Africa.
"This is a prestigious offer and we believe the younger journalists or those new to financial journalism stand to get more value from the course because of their limited experience," said Mlia.
"We believe that apart from the value of the training and its contribution to good journalism, Nico and Sanlam's mission of giving back to the community will be fulfilled," she said.
The programme, said Mlia, has received praise from editors and other journalists who have taken part in it since its inception.
She promised that the partnership of Nico and Sanlam will continue to bring such opportunities to stakeholders from various sectors in the country – including the media.
This year's summer school is scheduled for Sunday 26 October to Friday 31 October 2014 at the Faircity Roodevallei Hotel and Conference Centre, Kameeldrift East, near Pretoria – about an hour's drive from Johannesburg.
The theme for 2014 is "Enterprise Development and Economic Growth".
Latest posts by Vanessa Banda
(see all)