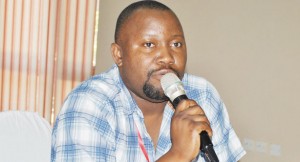 JTI extends project to fight child labour
JTI Leaf Malawi has launched a second phase of a project that aims at curbing child labour in tobacco producing areas through, among other things, providing improved access to education.
The phase will expand cove r age of activities under the project that also include providing school infrastructure in some tobacco producing communities where the company has its farmers.
Speaking after the launch in Lilongwe, JTI Corporate Affairs and Communication Director, Limbani Kakhome, said the company is working with partners to bring an end to child labour in tobacco producing communities by providing access to education, creating alternative economic opportunities and advocating for policy change.
"At JTI, we seek to understand the complex and interconnected reasons that make child labour exist, and engage and collaborate with those who can contribute to tackling the issues," said Kakhome.
"We believe that education provides children and communities with the chance of a future that is free from child labour," said Kakhome.
Through the project, JTI has partnered with the International Labour Organisation, Malawi Congress of Trade Union (MCTU), Winrock, the government and communities in the implementation of the project.
According to Kakhome, the three year period of the first phase saw the company constructing classrooms, toilets and teachers offices in various areas of the country's tobacco growing districts.
He said the project reached out to 12,380 children in over 40 schools and that about 10,884 community members and teachers have been reached out with messages on child labour and how to manage it in their communities.
MCTU secretary general, Pontius Kalichero, said the initiative needs partnership with key stakeholders, hence their involvement.
"Child labour is something whose fight we are also involved in and the initiative by JTI has our full support," said Kalichero.
(Visited 4 times, 4 visits today)
Latest posts by Vanessa Banda
(see all)