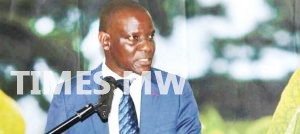 JTI moves to address youth unemployment
Labour authorities are reiterating the need for industry to explore apprenticeship initiatives with the country's institutions of higher learning as a way of reducing the high unemployment rate.
This came out on the sidelines of an employment fair organised by JTI Leaf Malawi over the weekend in Lilongwe.
During the fair, 30 successful graduates from various universities in the country underwent an exposé of the operations of the company and what it expects from new recruits.
They further will be working for the company on internship basis and successful and interested candidates will secure a job with the company.
Speaking when he addressed the graduates to mark the opening of the fair, Minister of Labour and Manpower Development, Francis Kasaila, stressed the need to scale up such efforts to address unemployment challenges the economy is facing.
"The major problem is youth unemployment and such partnerships, on a broad scale, can go a long way in addressing this challenge," Kasaila said.
He further said this is the reason his ministry is working closely with the Global Apprenticeship Network(GAN) through the Employers Consultative Association of Malawi (Ecam) to institutionalise apprenticeship programmes for the youth to acquire the needed work experience.
JTI Leaf Malawi Managing Director, Fries Vanneste, stressed that the initiative is an effort to retain a sound workforce in their company, hence improve on its business.
"We focus on investing in people. This lies at the centre of JTI's business approach as we realise that without the people, there is no business.
"Furthermore, without placing emphasis on attracting and retaining the right people, with the right experience and skills sets, and without continuously promoting growth whilst embedding the values which ensure the holistic development of our work force, JTI would not have been continuously recognised as one of the top employers on a global scale," Vanneste said.
He further said the idea of transferrable skills, knowledge exchanges, relevant on-the-job training and technical know-how are key elements which keeps a company like JTI at the edge of sustainable and competitive innovation.
(Visited 32 times, 32 visits today)
Latest posts by Vanessa Banda
(see all)