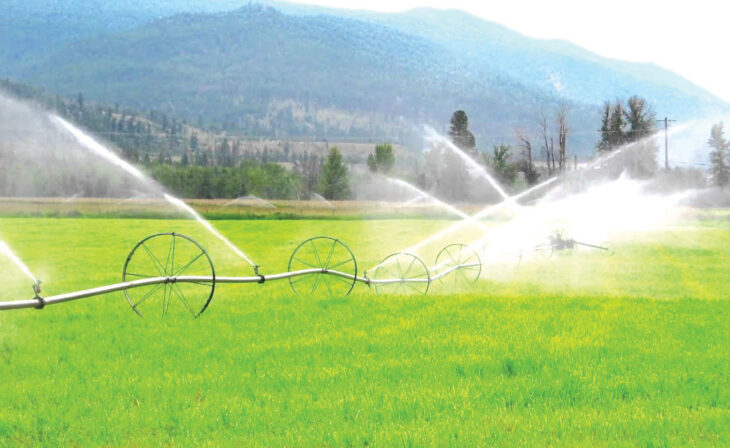 K167 billion irrigation project attracts mixed reactions
Ben Kalua
Agricultural experts have urged the government to be radical when implementing the recently launched $222.7 million (about K167 billion) Shire Valley Transformation Programme if it is to help uplift smallholder farmers.
Launched on Wednesday by President Peter Muntharika, the 14-year programme is designed to elevate small-scale farmers to becoming fully fledged commercial producers.
Speaking in an interview Thursday, agriculture commentator, Tamani Nkhono Mvula said if the programme is to be successful, there is need for the government to facilitate establishment of stable markets.
"The most important thing is whether the farmers will have a good linkage to the market, because if they do not, the private sector will not be buying whatever the farmers will be producing and if that happens, you will see this programme failing," Nkhono Mvula said.
He added that the government should put in place measures where, after the three phases, farmers should be able to sustain their agriculture businesses.
Economics professor at Chancellor College, Ben Kalua said the government should put in place measures that would ensure the programme is being fruit.
He said the initiative has the capacity to contribute to national development agenda and economic growth.
Another agriculture expert, Mavuto George said farmers should be equipped with the necessary skills if they are to reap fruits of the programme.
In his speech during the launch, Mutharika banked his hope on the international market."
The SVTP will irrigate 43,370 hectares by water from Shire River at Kapichira and conveying it by gravity to the irrigable area in Chikwawa and Nsanje districts through canals.
To participate in the project, beneficiaries are expected to work in groups.
The programme is being funded with grants of $160 million from the World Bank, $50 million from the African Development Bank and about $5.5 million.
The Malawi government is investing about $7.2 million.
Other commentators feel the programme's tenets are almost similar with those of the Green Belt Initiative (GBI).
The GBI faced challenges including land leasing by government from farmers, inconsistent funding and unstable markets for commercial products from the farmers.
Let us know what you think of this update and remember to add us on our facebook and follow us on our twitter. Make sure to come back daily for more Malawi business news updates.
Quick Links: Malawi Radio Station Frequencies | Where To Eat In Malawi | Download Business eBooks | Ten Signs You Are An Entrepreneur | What is a Managing Director?
Today's top business story: Top Commercial Banks In Malawi
Source Link
Latest posts by Vanessa Banda
(see all)