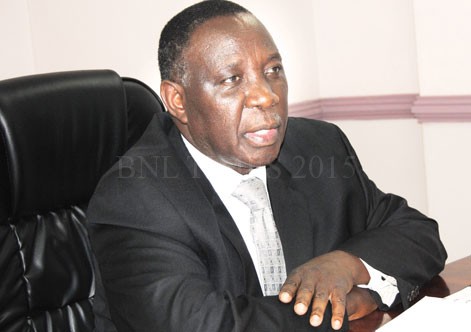 K2 billion facility for exporters at Export Development Fund
The Export Development Fund (EDF) has disclosed that it has K2 billion for lending out to enterprises involved or interested in venturing into export oriented businesses.
EDF Chief Executive Officer, Efford Goneka told The Business Times that the ventures to be supported by the fund could be in any sector of the economy as long as they are in line with the National Export Strategy (NES).
"We support the [implementation of the] National Export Strategy by financing and promoting different economic sectors in Malawi in-order to encourage diversification from traditional exports," said Goneka.
He said the fund extends credit to export oriented enterprises which have demonstrated that they are ready to export their products by submitting their off-take agreement with a foreign import company.
Companies that do not export their products but still bring in foreign exchange such as those in tourism industry as well as those involved in import substitution are also considered, said Goneka.
Apart from direct financing, Goneka said EDF can also support participating companies through equity participation, performance bonds or guarantees as well as advisory services.
In terms of repayment, Goneka said the tenor of its loans is 12 months since it gives out working capital loans rather than long term capital finance.
He said, however, that the fund plans to activate a US dollar line of credit where capital financing will be provided to be re-paid up to five years.
The fund, whose Malawi kwacha capital was provided by the Reserve Bank of Malawi (RBM), is currently in negotiations with the Cairo, Egypt-based Africa Export and Import (Afrexim) Bank for a US$150 million line of credit.
The EDF is a development financial institution established by the Malawi government through RBM to support export-oriented businesses with the sole objective of generating foreign exchange for the country.
Since its establishment in 2012, over K420 million has been disbursed to various export ventures, according to Goneka.
Latest posts by Vanessa Banda
(see all)