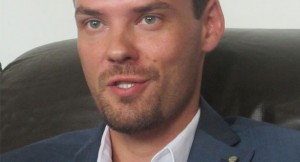 K60bn solar project gets land allocation
A K60 billion solar project slated to commence early next year has finally been allocated 60 hectors of land in Lilongwe.
The project under Atlas Energies Limited was scheduled to take off in August this year, but failed due to land and energy issues.
The ministry of lands on Friday handed over to the company 60 hectors of land that will see 40 megawatts being added to the national power grid in the first phase.
Minister of Lands Atupele Muluzi said land is the first step for every investor; hence the government is working on reforms to improve on land allocation to investors.
He said land is a catalyst of social and economic transformation.
"This investment is a demonstration of the government's commitment to providing an enabling environment for private sector development. This also sends a message to the world that Malawi is open and ready to do business. We believe that an investment of this nature is also a path finder of other investment opportunities.
"The land that has been allocated to Atlas is public land, within the city boundary and has been earmarked by the ministry for investment purposes," said Muluzi.
He said the government has taken an initiative to ensure that it directly deals with any impediments that might be there.
"We, however, are very mindful that issues of compensations are dealt with appropriately. We are working with the investors to make sure that resources are available when it comes to compensation," he said.
Atlas executive director Richard Bunderson said the company is in its final stages of negotiations and that land was a crucial aspect in the project.
He said the remaining final stage is the signing of the Purchasing Power Agreement (PPA) with Escom.
"Once we sign the agreement, we will be ready to commence construction of the project and within six to eight months, Malawi will have its first solar power plant commissioned.
"This is the first time, as a country we are going through the PPA process and we hope by the end of this month we will have the PPA signed. We have met with Escom management and we are just waiting for their approval," said Bunderson.
He said with only 351mega watts as a country, Malawi cannot significantly grow the economy.
"The beauty of solar is that it is clean and green renewable power and once feasibility studies and engineering are completed, we can have a plant within a year. No other technology can be built that quickly. So with the current power load shedding and lack of a diversified power source, solar power is the only immediate term solution," he said.
On his part minister of energy Bright Msaka said though there have been some delays in the signing of the PPA, the Atlas project is a done deal.
He said a number of companies are looking for that kind of power.
"There are companies that are opting for the solar power, these companies are into production and we have to make sure that they are getting the power at reasonable prices to avoid ripple effects on the consumers. Otherwise as the government we are committed to have more players in the energy sector," said Msaka.
(Visited 2 times, 2 visits today)
Latest posts by Vanessa Banda
(see all)