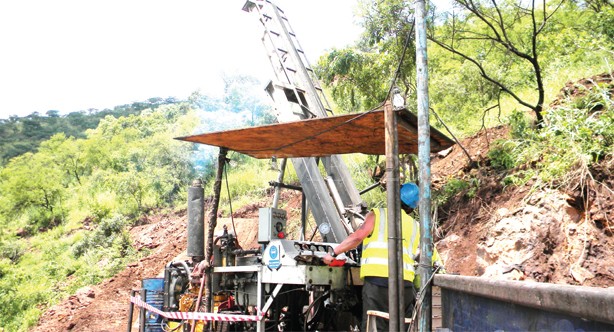 Globe Metals and Mining Says Kanyika Pilot Plant Is Complete
Globe Metals and Mining has announced the completion of the Kanyika demonstration pilot plant at Guangzhou Research Institute of Non-Ferrous Metals (GZRINM) in China.
In its monthly report, Globe said the results show major improvements to both concentrate grade and recovery.
"This represents a significant de-risking of the flowsheet as the test results were achieved under continuous and steady state conditions.
"The pilot plant also demonstrated that blending of the mineralisation prior to processing is not as critical as initially envisaged for grade-recovery optimisation. This result is significant as it eases metallurgical restrictions previously imposed on the Kanyika mining schedule," the company said in its report.
The Kanyika demonstration plant was undertaken as part of the Kanyika Niobium Project (KNP) optimisation to complete the Definitive Feasibility Study (DFS).
According to the monthly report, the demonstration plant goals were to operate on a continuous basis and optimise the process, reduce operating costs, improve recovery, produce higher concentrate grade, and produce concentrate sample for downstream market evaluation.
The report further said the results of the demonstration plant validated the results of earlier optimisation tests by demonstrating an effective improvement in concentrate grades.
Globe's Managing Director Alistair Stephens said the company is delighted with the results.
"Globe is delighted with the results achieved by Proffessor Zhang and the team. There were numerous challenges along the way which the team has successfully overcome. The programme has improved recovery, improved concentrate grade, eased the metallurgical restrictions on the mining schedule, and made improvements to the plant design. These alone make the demonstration plant exercise a remarkable success," he said.
Globe further said it will use these results for re-modelling of the project economics.
"Globe will then endeavour to finalise product marketing and off-take aspects of the KNP, while continuing Development Agreement (DA) negotiations with the government of Malawi," reads the report in part.
Latest posts by Vanessa Banda
(see all)