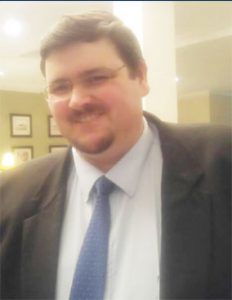 KPMG locks in new partner
KPMG has added one new partner as part of its quest to deliver above standard services to its clients.
The firm has assured its customer base to expect nothing short of superior service going into the New Year.
The newest addition, Andre Appel, brings to the organisation expertise he has built in the industry spanning over several years. He joins KPMG from South Africa.
Appel was unveiled on Wednesday during a cocktail KPMG hosted for its clients in Blantyre.
Appel said he would work with the other KPMG partners to ensure that their [KPMG] customers abide to auditing requirements applicable to the Malawi market.
"It is well known across the world that regulators talk tough on auditing firms that do not comply with quality. I will use my expertise to improve quality to the level that is expected not only to the regulators but also to our clients," he said.
KPMG Senior Managing Partner, Lamion Gama, said the coming in of the new partner will put KPMG in better light to deliver service exceeding the expectations of their clients.
"We have had pressure to meet deadlines but the coming in of the new partner will ease the pressure and surely enable us deliver on time and to the expectations of our clients. Earlier, we were consulting our colleagues in other countries but with the new partner some quality issues will be handled internally," he said.
Going into 2018, Gama said the company will focus onpromoting non-tax services that KPMG also offers aside from the well documented tax services the firm is largely known for.
"Previously, we have been known as an auditing firm but we offer other service such tax and advisory services. We assist companies to develop efficient strategic plans and surveys to compare and contrast what other players in their various industries are offering," he said.
Latest posts by Vanessa Banda
(see all)