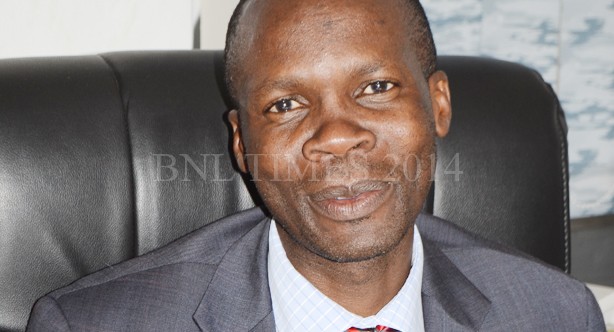 Kwacha collapse threatens budget – BNL Times
The sharp fall in the Malawi kwacha is likely to pile more pressure on the national budget as subsequent prices increases are likely to further reduce its buying power, thereby widening the already yawning fiscal deficit.
The local currency, which was below K400 to a United States dollar at the time the budget was passing, was by yesterday trading at about K470 at the official market with indication of further depreciation as the lean period deepens to its peak period.
Ministry of Finance spokesperson, Nations Msowoya, admitted in an interview in Lilongwe on Monday that the movements in the exchange rate are likely to negatively affect budget implementation.
"Of course this is a usual seasonal challenge but it has this year been escalated by the suspension of budgetary aid by the donors," said Msowoya.
Other pressures facing the budget include the 45 percent wage bill increase and domestic debt, according to Msowoya.
"The local suppliers are pilling pressure on government since the debts have been outstanding for a long time," said Msowoya.
He said, however, government has started speeding up some programmes with foreign support to induce disbursements that can support inflows of foreign exchange into the country.
"We are already sitting on a lot of projects that are foreign financed. If we can accelerate implementation, we can realise considerable amount of forex. So government has made a decision that implementation of these projects should be intensified," said Msowoya.
He cited projects like the current Malawi Social Action Fund (Masaf) which has about US$40 million that is supposed to be spent within a year from World Bank and other projects in the education sector with similar arrangements.
The suspension of budgetary aid by the donors has created pressure not only on the budget but also on foreign exchange reserves since donor aid is the country's second main foreign exchange earner in addition to financing 40 percent of the national budget.
According to the economic report of the 2013/14, the country is mainly financing its imports through foreign capital grants and foreign loans as well as the foreign direct investments.
Some positive inflows last year allowed Malawi to run a capital account surplus of US$217.1 million in 2013, which is forecasted to rise to US$291.3 million in 2014.
The report says, however, that the trade balance is expected to widen further to US$1.5 billion from US$1.36 billion in 2013 and this is expected to put more pressure on kwacha.
Latest posts by Vanessa Banda
(see all)