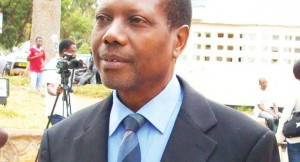 Kwacha depreciation worries experts
The kwacha continues to face a slide against other major world currencies on the market, a development an economic expert has described as worrisome.
Within the past two weeks, the local currency has on average depreciated against the dollar from K436 to K463.
As at close of business on Thursday, the kwacha was in some commercial banks trading at K473 against the dollar.
In its June 2015 economic brief released last week, advisory firm, Nico Asset Managers forewarned of possible currency depreciation in the medium term due to the significant current account deficit and weak investment inflows.
In an interview, Chancellor College economics proffessor Ben Kalua said the situation is worrisome.
"This reflects the dynamics of supply and demand and there are concerns that banks are not as responsive to demands of the market. So, the currency is getting weaker as there have also been aid flow problems among others" said Kalua.
Surprisingly, the fall of the kwacha coincides the peak of this year's tobacco marketing season, when revenue from the country's major forex earner was expected to improve the reserves.
Kalua said this reflects that there is a decrease in average prices for the leaf, and eventually a further drop in overall earnings.
"The forex flow may be there, but the question is how strong the flow is. Everyone including the farmers is complaining about the weak prices of tobacco, so this heavy reliance on one crop as a primary crop puts us at a challenging position," said Kalua.
This has also inturn influencing forex hiccups on the market according to Kalua.
RBM spokesperson MbaneNgwira said the situation is influenced by the position taking fight among players on the money market, especially among commercial banks.
He said there is however no need to panic as the country is still enjoying over 3 months' worth of import cove
(Visited 109 times, 23 visits today)
Latest posts by Vanessa Banda
(see all)