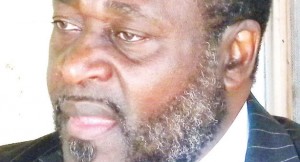 Labour ministry enjoys global aid
The Ministry of Labour and Manpower Development says Malawi skills development initiative has received a lot of international support which will help in the transformation of the sector.
Minister of Labour and Man Power Development, Minister Henry Mussa said in an interview on Tuesday that following government's prioritisation of the skills development, Malawi has been selected at the International Labour Organisation level to be among the four model countries, alongside Haiti, Mali and Bangladesh on the skills development for poverty alleviation.
"This status has helped us attract support from the development partners in areas of infrastructure, equipment and expertise for the establishment of community colleges," said Mussa.
Through the programme, government plans to train and equip two million youths as one way of creating employment and fighting poverty in the country.
Mussa said there are now several donors that are coming with support for infrastructure, equipment and expertise towards the community technical college projects.
He disclosed that, among other donors, China has adopted 10 districts where it will construct 10 technical colleges and furnish them with equipment and tutors.
He said a commercial attaché at the Chinese Embassy in Lilongwe is currently in Beijing to finalise the project agreement.
Mussa said the Africa Development Bank (AfDB) has also committed to refurbish seven technical colleges while the World Bank will provide US$6 million to support the construction of other community colleges.
The European Union, said Mussa, has also provided US$43 million for a five year support programme of the technical colleges.
Under the community colleges initiative, government already opened 11 centres where the youths are being trained in different skills before being supported with startup capital for entrepreneurship initiatives upon graduation.
(Visited 1 times, 1 visits today)
Latest posts by Vanessa Banda
(see all)