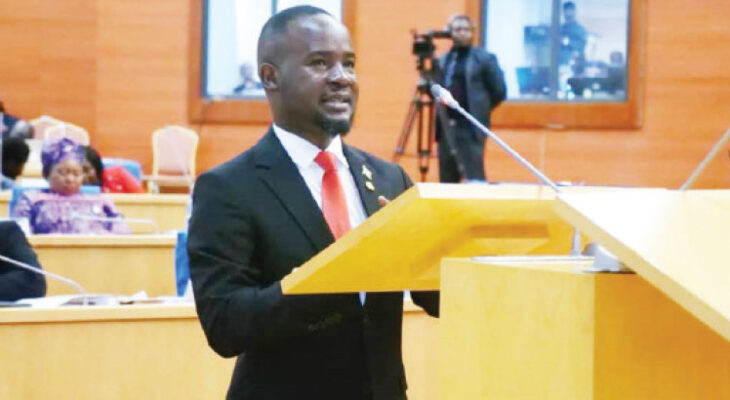 Lack of funding hinders mining company roll out
M
inister of Finance and Economic Affairs Sosten Gwengwe says government is exploring other options to raise money for the establishment of the National Mining Investment and Development Corporation.
Ministry of Mining, which is spearheading the establishment of the firm, submitted a funding request to the Ministry of Finance and Economic Affairs to consider an allocation of the seed capital in the 2023/24 National Budget which the minister presented in Parliament on March 2.
Treasury has not committed any funds for the establishment of the firm, which was registered in March 2020 and needs about an initial capital of K5 billion to start operations.
But speaking in an interview yesterday, Gwengwe said government's priority now is the mining authority and the Malawi Development Corporation, which is the vehicle for the company.
He said: "Going by the company alone is expensive and we thought the easiest is a partnership where the government carries significant shareholding. This is the direction we are taking now." 
Gwengwe: Priority is mining authority
But in his 2023/24 National Budget Statement, Gwengwe indicated that the mining sector remains one area of realistic economic diversification through which Malawi can increase its exports, attract foreign direct investment as well as diversify the revenue base and achieve infrastructure development.
He said government will continue to promote the mining sector through negotiations with potential investors to realise its full potential.
Ministry of Mining spokesperson Andrew Mkonda was yet to respond to our questionnaire by press time at 5pm, but he is on record as having said that the ministry is waiting for Treasury to consider allocating seed capital and look at alternative sources.
He said: "The company will act as a catalyst for the mineral sector growth and development, but will also venture into other alternatives on the same.
"We continue spearheading the establishment and operationalisation of a State-owned mining investment company whose mandate shall be promotion of the optimal development of the mineral sector and maximisation of the national mineral revenue and social benefits."
Mining expert Grain Malunga said in an interview yesterday that investment in a State-owned mining company is critical for enhancing development of the mining sector.
He said the State-owned mining companies have two strategic functions, one of which is to invest in strategic minerals that private sector players are not interested in.
Said Malunga: "It is imperative that we have a national mining company which for example, the State can invest in industrial minerals which are not high-value minerals, but are important in the growth of the local economy."
Meanwhile, growth in the mining sector has lately been on the decline falling from 7.4 percent attained in 2019 to 4.9 percent in 2022, according to the 2023 Malawi Government Annual Economic Report.
This year, growth for the sector is projected to reach 7.8 percent with the expectation that mining and mineral exploration will continue to grow.
Let us know what you think of this article and remember to add us on our facebook and follow us on our twitter. Come back daily for more Malawi business news.
Quick Links: Download Business eBooks | Ten Signs You Are An Entrepreneur | What is a Managing Director?
Latest posts by Vanessa Banda
(see all)