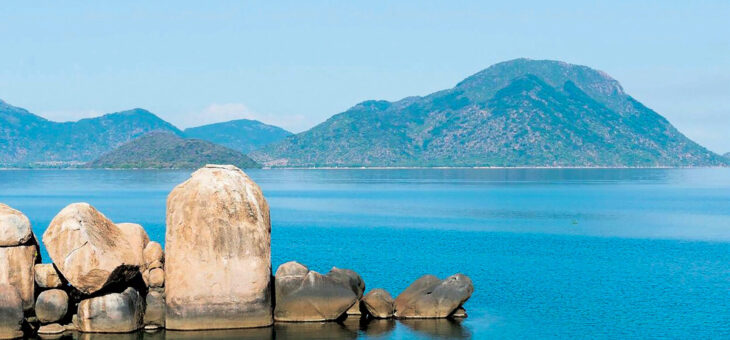 'Lake row can't affect petroleum venture'
The Ministry of Natural Resources and Mining has said the petroleum industry in the country is not affected by the Lake Malawi row with Tanzania.
Head of Oil and Gas Division in the Ministry of Natural Resources and Mining, Cassius Chiwambo, said this amid growing concerns that exploration works on Lake Malawi may aggravate the situation between the two countries.
Among the six blocks that Lake Malawi is demarcated into for petroleum exploits, block 2 lies within the disputed waters.
"Out of the six blocks, only block number 2 lies in an area claimed to be bordering with a foreign land on the lake. However, the most interesting thing is that even in block 2, most of the exploratory work has been focusing on onshore and part of the lake which is not claimed by any foreign country.
Since prospects of gas and oil were discovered on Lake Malawi six years ago, Tanzania came up with claims that part of the lake on the northern part of the country belonged to the East African Country.
Councillor for Chilanga ward, Steven Simsokwe said in an interview over the weekend that people of Karonga have never been comfortable with the oil project, before resolution of the border wrangle.
"It is a project that stands to fuel disagreements between Malawians and Tanzanians, because as at now we are leaving peacefully, intermarriages are thriving just well but if the oil exploits begin it will stir unnecessary tension," Simsokwe said.
He then decried what he termed government's secrecy around the oil exploration venture saying communities have had no proper updates as regards the disappearance of Hamra Holdings which was conducting an upland oil exploration on block 2.
Simsokwe added: "need I say that most of the companies are exploitative and government does not seem to care."
And Chairperson of the Natural Resources-Justice Network (NRJN) Kossam Munthali warned in a 2018 interview that that the Lake Malawi Petroleum venture may be a raw deal like that of Kayerekera Uranium Mine.
But Chiwambo trashed the assertions saying before it relinquished its rights on the block the company which was also operating on block 3 did a number of so many social economic activities including community engagement programs.
"The companies are doing the best according to the law. The Ministry appreciates the need for transparency in this sector.
"At this note, Government has also done some few stakeholders and public consultative meeting to see what citizens would wish to see happen in the sector," Chiwambo said before referring us to the Office of the President and Cabinet for an update on the Progress of the Lake Malawi row mediation.
Chief Secretary to state Lloyd Muhara did not pick our calls nor replied to our questionnaire but during his visit to Malawi last year Tanzanian President John Magufuli and his counterpart Peter Mutharika did not discuss the Lake Malawi border row.
A meeting of the joint permanent commission of cooperation between Tanzania and Malawi was put in place for an amicable resolution on the mater but there has been stalled progress due to regime changes in Malawi according to Minister of Foreign Affairs and East African Cooperation Augustine Mahiga.
Let us know what you think of this update and remember to add us on our facebook and follow us on our twitter. Make sure to come back daily for more Malawi business news updates.
Quick Links: Malawi Radio Station Frequencies | Where To Eat In Malawi | Download Business eBooks | Ten Signs You Are An Entrepreneur | What is a Managing Director?
Today's top business story: Top Commercial Banks In Malawi
Source Link
Latest posts by Vanessa Banda
(see all)