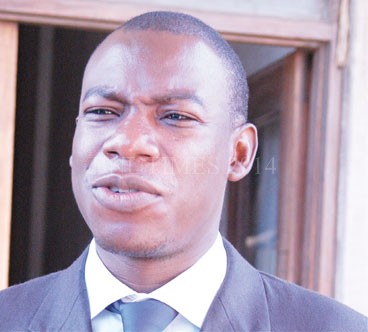 Lawyers query Reserve Bank of Malawi mandate
Some lawyers in the country have expressed misgivings with the Financial Laws reform which saw the Reserve Bank of Malawi taking on the role of both registrar and regulator of financial services in the country.
Making a presentation during a Financial and Commercial Laws Symposium held in Zomba recently, lawyer Sunduzwayo Madise in his paper titled Rationale for regulating the financial sector in Malawi observed that the country's financial sector is facing challenges due to the contradictory roles that the central bank is mandated to carry out.
"The nature of what kind of a regulator you are is influenced by the economics of the place, the country, the economy, and the politics among others and in Malawi the World Bank and the International Monetary Fund have played a role in influencing the regulatory bodies that we have as a country.
"As a country we still look at the RBM as a regulator of the financial sector but it remains a challenge to have one body as a regulator and that at the same time as a supervisor," argued Madise adding that there is need to develop a new order for financial supervision to take care of its developmental needs as well as its regional and global ambitions.
RBM officials present during the symposium declined to comment on the issues raised in the presentations.
In 2010, late President Bingu wa Mutharika assented to the Financial Services Act, the Securities Act, the Insurance Act, the Banking Act, the Microfinance Act which gave RBM the mandate of being both registrar as well as a regulator.
Despite the enactments of the legislation, questions have been raised whether the country's financial sector has made strides with the Central Bank as a registrar and regulator.
Lawyers at the event also observed that the massive overhaul of Malawi's financial laws over the past five years has affected the Malawi Stock Exchange with no new listings being registered on the market despite the MSE providing a cheap means for investors to raise capital.
In his presentation lawyer Khuze Kapeta noted that the country's financial and commercial laws have not come out to bear on the commodity export window and therefore respond to the often cited song of import substitution.
"The essential problem in relating contingent obligations to the concept of financial harmonisation and trade promotion through commercial laws is that at the time of a contingent obligation is entered into or experienced, there exists a monopolistic regulatory form that is perceived to require nobody else's protection but the pioneer," he said .
Latest posts by Vanessa Banda
(see all)