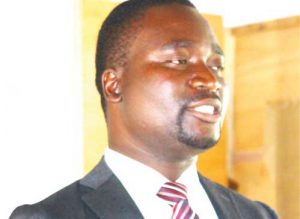 Leather industry gets boost | The Times Group
The leather industry is expected to pick up following the importation of a leather design studio, which is expected to start operating between January and February next year.
The studio was procured by the European Union[EU] through the Ministry of Industry and Trade.
Small and Medium Enterprise Development Institute (Smedi) acting Chief Executive Officer, Richard Zidana, said the leather industry is on the right path.
Zidana said, over the years, there has been a gap within the industry as most traders were exporting leather illegally; hence, they sold them cheaply.
"The Common Market for Eastern and Southern Africa, with funding from the European Union was also interested in boosting the leather sector. EU through the Ministry of Industry and Trade, has now procured a leather design studio, which will be installed in Blantyre and is expected to start operating early next year.
"The studio will assist the players to produce enough quantities [of leather] and enable them supply to the local market. It will also help them to add value to the raw leather, which they export, thereby making more money," Zidana said.
Zidana further said the leather sector has a huge potential as the market is big internationally.
"The market is there. Studies have shown that, even regionally, the leather industry is big. We believe our players will be able to tap from these opportunities," he said.
Earlier, Smedi publicist, Mian Mpesi, said the design studio would enable Micro Small and Medium Enterprises to design the leather and produce the leather products through the machinery.
"This will, in turn, enhance their competitiveness on the domestic and foreign markets through the production of quality finished leather products, which have been locally produced at a minimal cost," Mpesi said.
Latest posts by Vanessa Banda
(see all)