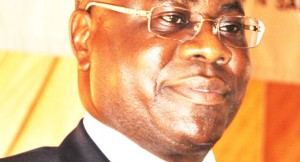 Leonnard Chikadya hits at politicians for tourism woes
Out-going Sunbird Tourism board Chairperson, Leonnard Chikadya says he has retired from the giant hotel chain group a frustrated man due to government's continued neglect and lack of genuine interest to develop the tourism industry.
He says Malawi's tourism industry will remain grossly underdeveloped until politicians and civil servants put national interest ahead of their personal agendas.
Chikadya, who once worked for Sunbird as a senior manager for 10 years is also worried about the future of the largely government-owned hotel group, saying the company is "slowly but surely falling apart" because the government is failing to re-inject capital into it.
"They [government] are instead pouring borrowed billions into the Chinese white elephant in Lilongwe," said Chikadya, in reference to the Presidential Hotel and Bingu International Conference Centre in Lilongwe.
Chikadya, who retired as chairperson after five years at the helm during the hotel chain's Annual General Meeting in Blantyre on Thursday, has since passed on the mantle to FDH Bank Managing Director Phillip Madinga.
Sharing his experience of the industry to some journalists on Friday, Chikadya said while tourism has proven to be a cashcow for other economies in the region such as Kenya, Tanzania and South Africa, Malawi's tourism industry remains in a sorry state.
He blamed the situation on abuse of power and corruption among politicians.
"The decision-makers simply don't care. While [some] civil servants try to hold things together and do something meaningful, most of them are just trying to advance their own personal agendas," said Chikadya.
"They were reluctant to accept that they could not run a national airline and they have made a disastrous mess of national wildlife parks," alleged Chikadya.
He wondered why Malawi is introducing visa restrictions while at the same time claiming to promote the country as a tourism destination of choice.
He observed that on arrival into and departure from the country, Malawi doesn't encourage international travelers to come into the country.
"Chileka Airport speaks for itself. We must be the laughing stock for international travelers who pass through that airport. And the arrivals section at Kamuzu International Airport is hopelessly inadequate for handling luggage. KIA too is falling into disrepair," said Chikadya.
He said if he were the president of Malawi, he would have ordered all cabinet ministers and senior government officials to stop using the VIP lounge at Chileka airport and instead pass through the public section like everyone else.
"In so doing, at least you will be able to find a tissue in the airport's toilet," he said.
He also took a swipe at the immigration staff at the airports and other entry points into the country, saying they do not appear to enjoy their jobs and don't make tourists feel welcome.
Malawi's hotels, said Chikadya, are too expensive and blamed the same on "punitive" import duties and taxes.
He said the lakeshore is still short of decent accommodation establishments due to government's inability to attract investment into the tourism sector and in adequate infrastructure to service the lakeshore.
Malawi also discourages competition by restricting airlines.
"Again if I were president, all these problems would be attended to in the first 100 days. No debate. No discussion. Just fix it. There is a time for politics and there's a time for action," he said.
(Visited 24 times, 24 visits today)
Latest posts by Vanessa Banda
(see all)