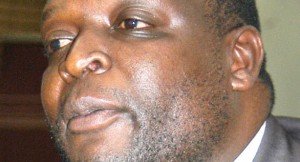 Leston Mulli blames Joyce Banda on loans
Mulli Brothers Limited (MBL) managing director, Leston Mulli, has blamed the Peoples Party government of former President Joyce Banda for his company's failure to service loans at Malawi Savings Bank (MSB).
The People's Party has however faulted MBL for relying only on government tenders for its businesses, saying the company should still have been able to service its loans with business from other clients.
Speaking in an interview Tuesday, Mulli said his company had been servicing its loans with MSB without problems until 2012 when the PP government ordered government ministries and agencies not to allow MBL participate in public tenders.
He said the government then also stopped paying billions of kwachas it owed to MBL's various companies for goods and services already supplied, including a K3.7 billion compensation which the court ordered the government to pay his company after it suffered damages during the July 20, 2011 protests in the country.
"How could we service our loans in such a scenario? The loans we obtained from MSB were in fact obtained to finance the execution of contracts we had with various government agencies," said Mulli.
MBL is said to owe MSB K4.9 billion.
He said now that the present Democratic Progressive Party (DPP) government has allowed MBL to resume participation in government tenders, the company has asked MSB to restructure its loans which the company is ready to repay if given room to re-organised itself.
"Selling our property will only destroy our business and render thousands of people jobless. The best way would be to re-arrange our loans and allow us to resume business and resume normal repayments," said Mulli.
Commenting on the matter, People's Party spokesperson, Ken Msonda, said MBL should still have been able to repay the loans even without government business.
"Is he telling us that the whole company was set up just to supply goods to the government? That's
amazing because it just confirms that some people get into government for business, not service to the people," said Msonda.
Malawi Economic Justice Network (MEJN) executive director, Dalitso Kubalasa, also said it would be feasible and rational for MBL to pursue the problem of not getting their money from government departments as a separate task and undertaking.
"Otherwise, unless otherwise underscored, we wouldn't know if the borrower's getting loans from MSB was actually premised on their getting payments from government, as a matter of the terms and conditions, which in any case would not be a normal practice," said Kubalasa.
He said MSB would be within its mandate to demand the repayment after the loan was due as per the agreed terms and conditions.
MSB is currently involved in a legal battle with MBL to dispose some property belonging to MBL in an effort to recover outstanding loans the company owes.
There has been widespread opposition to government's decision to sell MSB to a private sector player as many believe the move is aimed at covering up for the outstanding loans owned to the bank by politicians in the ruling party.
Government, however, says it wants to dispose of MSB because it does not have funds for its recapitalisation required to enable the bank meet new capital requirements under the Basel II risk management accord.
Latest posts by Vanessa Banda
(see all)