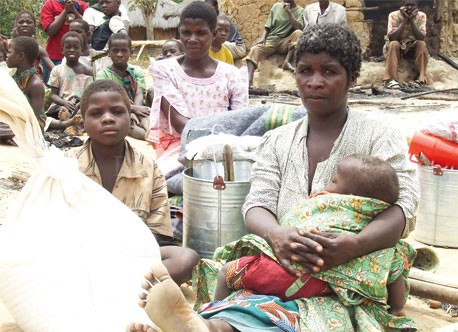 'Let's search our souls on poverty'
Economic commentators have called on Malawians to do a serious soul searching on why the country remains amongst the poorest in the world instead of punching holes in international ratings.
Former Economics Association of Malawi (Ecama) president Thomas Munthali and Monarch consultant economist Edward Chilima said the issue is not where amongst the poorest Malawi ranks but why Malawi finds itself amongst the poorest economies.
"We have to find a way out of this. These are the questions that should pre-occupy our minds and not debating on whether we are poorest or just poor," said Munthali.
He said the beauty of being ranked amongst the poorest is that it gives you the energy to move up because that is the only way you can go since you are already at the bottom.
"I am very confident that Malawi has all the potential resources to uplift itself into an enviable position. This will have to be a collective effort by all and sundry," he said.
Munthali said the country needs to generate forex to support raw material imports and to sustainably reduce poverty amongst our people especially in rural areas.
He said there is also a need to focus on labour-intensive productive areas where the majority of our people eke a living.
Munthali said Malawi has a comparative advantage in agriculture but needs to diversify and create a new niche outside tobacco.
Among such areas, he said, are rice and legumes which are in great demand and that Malawi's soils can easily support that.
"This country needs production and implementation of export growth policies and programmes – not necessarily aid. Our leader's measure of success should be how much exports growth and poverty reduction has been realised and not how much aid has been mobilised in a year," said Munthali.
On his part, Chilima said although Malawi may not be the poorest of all countries, the fact remains that Malawi is a poor country.
He said this should jostle people and leaders in the country into serious reflection and action.
"The other countries we are beating were in some form of catastrophe for instance war. Instead of living in denial, we should accept the reality and find the way out," he said.
"The reality is that our country has not progressed as expected in the past years, especially when we compare with our neighbouring countries," said Chilima.
Latest posts by Vanessa Banda
(see all)