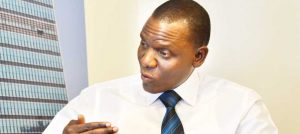 Lilongwe girls form entrepreneurship network
Young women talented in various spheres have formed a grouping that will transform their talents into businesses.
This—they say—will help deal with unemployment challenges youths face.
The group which is called Female Entrepreneurs Network (Fenet), incorporates membership from graduates, secondary school leavers and females seeking employment.
President and founder of the grouping, Catherine Mlenga, said in an interview the grouping will put the youth in groups, according to their passion and talents to help them establish businesses from their art.
"We will be having trainings, workshops and exhibitions such that each skill, talk of designing, cooking, poetry, comedy, anything you can think of, will be built by the mentors into a business," Mlenga said.
She further said the initiative will be done in phases where initially it will be grouping the talents and transforming them into businesses and later it will be time to show the businesses top the corporate sector and targeted customers.
She emphasied that the reason many youth have their dreams shattered is lack of support from professionals hence making a call for the corporate sector to support the course.
Recently Minister of Labour and Manpower Development, Francis Kasaila, made a call to the corporate sector to embrace initiatives that focuses on skills transfer to the youth to curb the high unemployment levels in the country.
(Visited 28 times, 28 visits today)
Latest posts by Vanessa Banda
(see all)