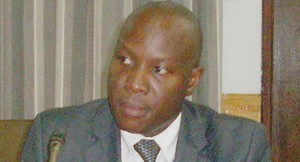 Lilongwe Water Board facilitates consumer groups
Lilongwe Water Board has embarked on an initiative to set up consumer groups across its designated water supply areas to improve relations with its customer.
The consumer groups, which will be known as 'Friends of Lilongwe Water Board' will be made up of members drawn from the board's three water supply zones and will, among other things, be used for getting customer input and feedback.
First of such consumer groups has already been formed in the Lilongwe Water Board's Southern Zone where a team from the water board last Wednesday organised an interactive meeting with customers.
During the meeting, LWB officials briefed customers on the general operations of the company before facilitating the formation of the area's consumer group comprising 12 representatives from the communities in the zone.
In his remarks, LWB director of finance, Silli Mbewe, said the Southern Zone group will be a pilot one and that similar groupings will later be formed in the other zones
He said members of the groups will discuss with LWB on strategies to improve water service and supply delivery while helping to bring awareness of the board's activities to the communities.
"They will be ambassadors who will assist us in our efforts to prevent water wastage through strategies to control things like vandalism, illegal connections and faults reporting," he said.
The customers nominated into the committee observed that the platform will help the two sides work together for the benefit of consumers through improved services.
(Visited 3 times, 3 visits today)
Latest posts by Vanessa Banda
(see all)