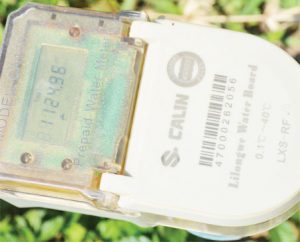 Lilongwe Water Board invests K1.6 billion in prepaid meters
By Taonga Sabola:
The Lilongwe Water Board (LWB) has said it has invested K1.6 billion in prepaid metering system aimed at enhancing revenue collection and eradicating illegal water usage.
LWB assistant Public Relations Officer, Maurice Nkawihe, said the water utility firm has so far procured 9,280 meters, of which 2,179 have already been installed.
Nkawihe said the installation exercise, which is in its second phase, targets all its customers.
"We started with corporate institutions, and now the installation exercise has been extended to domestic customers. It is our desire that each and every customer is on prepaid metering system," Nkawihe said.
He said with the prepaid metering system customers are able to manage their water consumption.
"Prepaid metering system is one of the innovations we are adopting to improve service delivery. With this system, it's easy for a customer to tell if there is water misuse and come up with measures to control usage.

"Now customers are able to determine how much to spend on water depending on their budget; with prepaid, customers only use what they have paid for and there is no need to worry about monthly bills," Nkawihe said.
LWB has so far partnered TNM to accord its customers an opportunity to easily buy water tokens through mobile money platform, Mpamba.
"There is no need for customers to panic on how to access water tokens. They can buy water tokens at any time through TNM Mpamba. They can also buy tokens through First Capital bank [formally FMB] ATMs and Point of Sale Device (PoS)," Nkawihe said.
Meter installation is underway in most areas.
Latest posts by Vanessa Banda
(see all)