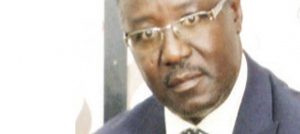 Local expert to oversee Sierra Leone unbundling
A local corporate governance expert, Anthony Mkumbwa, has struck a deal with the Sierra Leone government to provide an oversight role in the management of the unbundling process of that country's electricity producer and supplier, the Electricity Generation and Transmission Company.
The project is a component of the energy sector revitalisation process under the United States government's Millennium Challenge Account (MCA).
Mkumbwa's work will be two fold; to design corporate governance structures for the firm's board and to create training materials for top management.
Mkumbwa said the deal gives him an opportunity to show the continent that the country has special expertise.
"We need to train staff and management on matters of corporate governance to avert possibility of system crash. This shows that as a country, we have expertise that is recognised in other countries. We have expertise even over international firms," he said.
The Electricity Supply Corporation of Malawi (Escom) is undergoing almost a similar process, which, according to Mkumbwa, needs to be handled with diligence.
He said if the country is to deal with the prevailing energy woes, there is need to address management and corporate governance concerns at the two institutions.
"The unbundling of Escom and creation of a new company is ideal. There is just need for the government to support the process to bring value to the nation. We have qualified people that can make changes there," he said.
Mkumbwa said most government companies have failed to make strides in corporate governance, hence, scoring poorly on performance score sheets.
"Corporate governance can build or destroy a company. If you mess with the aspect of corporate governance, you mess with the entire company," he said.
(Visited 43 times, 43 visits today)
Latest posts by Vanessa Banda
(see all)