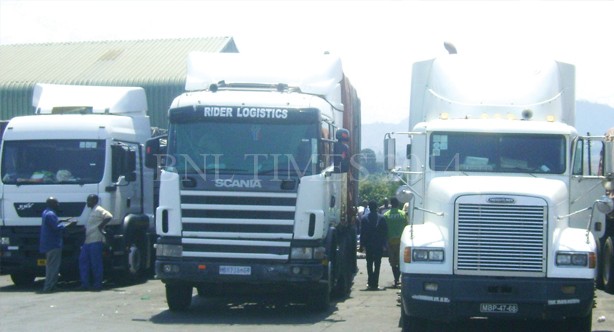 Low Fees Hit Transporters Association of Malawi
Transporters in the country are complaining that their business is no longer profitable as transportation fees for moving commodities from Malawi to other countries have been stagnant for over 10 years.
According to the Transporters Association of Malawi (Tam), despite the devaluation of the kwacha and the adoption of the automatic fuel pricing mechanism which has seen fuel and other costs rising over time, no move has been made to adjust transportation fees to reflect the reality on the ground.
Tam has since asked government through the Ministry of Transport and Public Works to intervene.
Tam Chairperson Layton Dzombe says the fees are too low compared to the cost of buying spare parts, thereby, justifying the need for the adjustment.
"For an international trip from Malawi to Beira in Mozambique we charge US$900 one way. This fee does not consider how much tonnage one has loaded," Dzombe explained.
He said K1, 315,600 while transporters from South Africa to Malawi are paid R40, 000.
Dzombe says the domestic fee for transporting goods has been pegged at K52 per tonne per kilometer for close to two years.
He said transporters prefer government to raise the price for exporting goods to at least US$4500 per trip while the domestic rate should be adjusted to K92 per tonne per kilometer.
"In Mozambique diesel is selling at K500 per liter while in Malawi the same diesel is costing about K800 per litter a thing which shows that they have an advantage over us in Malawi," Dzombe noted.
Commenting on the matter, Minister of Transport and Public Works Francis Kasaila said the ministry is not responsible for regulating transportation cost.
The minister has since called on Tam to sit down and negotiate with the private sector on how to deal with the problem.
"As government , our responsibility is to see what we can do to reduce on the cost by providing the right facilities. However, issues with transportation of goods to other countries is supposed to be dealt with by the private sector," Kasaila said.
He said what government regulates is the fee that transporters pay at any boarder post when entering the country.
Source link
Latest posts by Vanessa Banda
(see all)