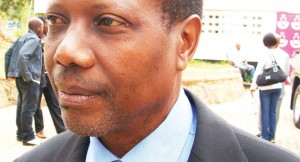 Low tax revenue threatens budget
Continued lower than projected revenue collection by the Malawi Revenue Authority (MRA) will affect implementation of the government budget and lead to poor funding of various public services, a renowned economic commentator has said.
At a time government is struggling to minimise budget deficit through constrained spending, MRA has announced that it missed its revenue target for June 2015 by K6.1 billion, or 13 percent, having collected K41.65 billion against the projected K47.7 billion.
With the tax collecting body tasked to collect about K592.4 billion in 201516, Chancellor College economics professor, Ben Kalua, says it is unlikely that revenue collection will improve at MRA, looking at the economic situation in the country.
He said meeting government's revenue targets would be a farfetched dream owing to poor private sector performance.
"As we know, the budget is premised on heavy assumptions about self reliance. That self reliance also assumes that they need to be taxing the private sector heavily," he said.
Kalua has since predicated a poor performance of the budget owing to the pressure on the supply side, saying the financial plan is operating under unrealistic assumptions.
He said it is clear on the market that businesses are struggling in their performance and would not pay taxes to MRA as expected.
"The budget has been under pressure even before it was approved as it is full of unrealistic assumptions," said Kalua.
Economics Association of Malawi (Ecama) president, Henry Kachaje, said recently that most businesses may not perform as expected in the first quarter of the financial year owing to the poor economic performance and low agricultural output.
(Visited 15 times, 15 visits today)
Latest posts by Vanessa Banda
(see all)