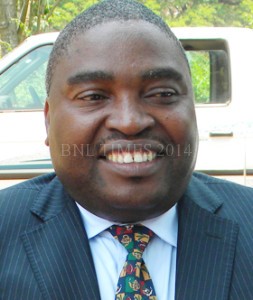 Low Tea Prices Are Here To Stay
Black tea prices on the market are expected to remain low as the international market is also experiencing the same.
Tea Association of Malawi (Taml) Chairman Sangwani Hara said this on Saturday during the association's 78th Annual General Meeting held in Thyolo.
Hara said the low tea prices are expected to continue well into 2015 and possibly beyond.
He further said tea production is also currently being affected by climate change.
"Tea production for the year ended December 31,2013 was 46.4 million Kgs of black tea up from 42.4 million kg in 2012 and still less than 52 million kg which is our record crop. This underscores the impact of climate change on our industry.
"Other important factors that have affected us include, rising cost of production, fluctuating exchange rates, and declining tea prices on the world market and more recently the topical issue of living wage," said Hara, adding that the seasonal fluctuation of the kwacha has also affected the cost of production.
He further said as an industry they need to look at ways of improving efficiencies and reducing cost of production.
"Seasonal fluctuation in exchange rates now seem to be the norm. The kwacha strengthens during the tobacco season and devalues in the off season. We need to plan accordingly in our operations," said Hara.
On the living wage, Hara said that the tea industry welcomes the idea of increasing the wage.
"We welcome the idea, but given the low prices our teas fetch on the world market, this responsibility must be shared by all players in the value chain," he said.
Tea is the country's second largest foreign exchange earner and is currently selling at an average price of US$1.30 per kilogram As at September 31, production was at 40 million kilograms.
Source link
Latest posts by Vanessa Banda
(see all)